Entries for the Legal Innovation Index have doubled this year, the finalists revealed.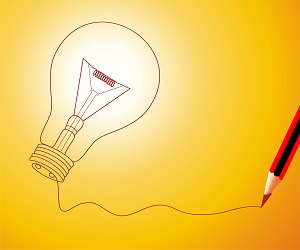 Competition will be tight at the Legal Innovation Index this year, with organisers receiving more than double the number of entries compared to last year.
Australian law firms are beginning to broaden the ways they innovate, as entries turn away from a focus on smaller, tech savvy firms to including some of the traditional and key players in the legal industry.
LexisNexis
and Janders Dean announced an extensive list of finalists this year and for the first time, have allowed individuals from practice, academia and students to enter.
Stephanie Abbott, Janders Dean director, said the state of the market is strong remains strong with this year's huge number of entries.
"Interestingly, we're really genuinely starting to see more than just the smattering of efforts to innovate across a number of fronts including the way firms resource people, the way in which their processes operate, the way in which firms themselves are structured," she said.
"I think we're seeing some of the big firms and some of the established players in the market really take an interest in innovation."
The trend for firms implementing innovative practices, the trend is moving towards a holistic, 'top down' approach, more so than in previous years. Abbott said that for the first time, the market is starting to see real changes in the legal industry.
"We're seeing the drive toward innovation coming from the very top which has not always been the case. We are seeing it being picked up at the very senior management and at board level in these firms and I think that's an indicator that we're about to see some serious change occurring," she said.
"I think the value of the awards is really to showcase the best of what's possible and to create a sense of the breadth."
Jo Beckett, LexisNexis Australia General Manager agrees, saying that the awards are starting to see meaningful changes in the legal industry.
"Innovation has certainly grown from a 'buzz word' to a direction in which we are looking to take the business of law in Australia," she said.
The winners will be announced in Sydney on 20 August.
The finalists from the organisations shortlist:
AdventBalance;
Allens
;
Creevey Russell Lawyers;
Corrs Chambers Westgarth
;
Envato's legal team;
Gilbert + Tobin;
Herbert Smith Freehills
;
Daniel Lew Le Mercier & Co;
KWS Legal;
LawPath;
McCullough Robertson
Lawyers;
Norton Rose Fulbright
;
Pace Lawyers;
RMB Lawyers;
Sparke Helmore
Lawyers;
Sydney Criminal Lawyers;
The Fold Legal;
View Legal.
The finalists from the individuals shortlist:
Matthew Burgess, Director, View Legal;
Sarah Lynch, Founder & CEO, Bucket Orange magazine;
Brennan Ong, Managing Director, LawAdvisor;
Cathy Sherry, Senior Lecturer,
University of New South Wales
;
Adi Snir, Head of Content, LegalVision;
Dominic Woolrych, Legal Product Manager, LawPath.