Lawyers say the suit is the largest women's health class action in Australia's history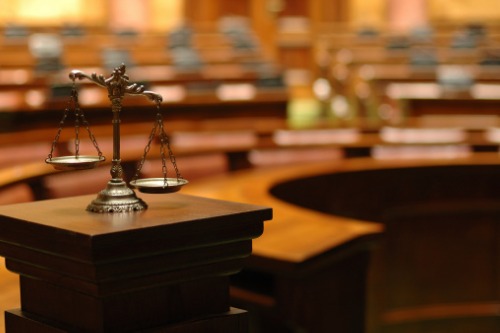 The Federal Court of Australia on Thursday found for victims in the vaginal-mesh class action, in what lawyers described as the largest women's health class action in Australia's history.
In a 1,500-page judgment handed down by Justice Anna Katzmann, Johnson & Johnson and its Ethicon business were found negligent due to failing to inform patients and surgeons of potential risks and the limits of the evaluation of medical devices designed to alleviate either stress urinary incontinence or pelvic organ prolapse. Katzmann also said that the respondents "failed to provide information about the gravity of the risks and, with few exceptions, about how they could be mitigated."
"What is more, that same information made inaccurate and, at times, false representations about the devices. The question is whether this conduct considered as a whole was misleading or likely to mislead. I believe it was," she said.
The justice deferred to February her ruling on compensation to representative plaintiffs Kathryn Gill, Diane Dawson, and Ann Sanders, pending submissions from the parties.
The judgment opens the doors to thousands of Australian women who can now bring individual claims for compensation, said Shine Lawyers, which filed the case on behalf of the affected women in 2012, led by Rebecca Jancauskas, special counsel for class actions.
'Hard-fought battle'
"The decision the court delivered today tells these brave women that they have been heard and that they can now bring individual damages claims for the often irreparable damage that these implants have caused to their lives," Jancauskas said in a statement sent to Australasian Lawyer.
She said that the women have faced a "hard-fought battle" against one of the largest companies in the world.
"Many women have felt alone in their suffering and will be so encouraged by today's victory. We're proud to let these women know that justice has been achieved on their behalf," Jancauskas said. "The compensation will help women pay their ongoing medical bills, allow them to access rehabilitation therapies and provide financial support as many struggle with daily living and job security as they are so unwell."
Jancauskas said that Australians deserve medical products that are "safe and properly tested" and that what's needed is "more than blind trust that manufacturers are doing the right thing."
Considering options
In a statement, Ethicon told Australasian Lawyer that it is reviewing the court's decision and that it will consider its options.
"Ethicon empathises with women who have experienced complications following pelvic mesh procedures," it said. "It's important to note pelvic mesh has helped improve the quality of life for millions of women worldwide with stress urinary incontinence and pelvic organ prolapse. Scientists from around the world who have conducted and reviewed independent research on pelvic mesh agree it is an important treatment option for women, with the vast majority experiencing an improvement in their day to day lives."
Ethicon also said that it believes it acted ethically and responsibly in the research, development, and supply of the products in question.
"Ethicon supports continued access for Australian women to safe and effective treatments and encourages informed treatment decisions made in consultation with doctors on the benefits and risks of surgical procedures that utilise pelvic mesh devices," the company said.