A former top tier lawyer is launching a new start up, allowing firms to adapt the workforce based on workflow demands.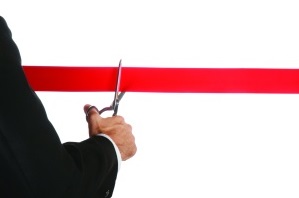 Former Herbert Smith Freehills lawyer Jarred Hardman will launch Crowd & Co today, a marketplace allowing lawyers to pitch for legal work.
Crowd & Co is an online platform, allows firms and companies to manage staffing levels through peaks and troughs by sourcing experienced, credentialed lawyers at a low cost and gives lawyers the flexibility to pitch for work that suits their skills and schedules.
"Crowd & Co works for both sides of the market," Hardman told
Australasian Lawyer.
"For lawyers, their individual profiles are very much like those on LinkedIn, so law firms can view who is available and appropriate for their project. But the site also allows law firms to post jobs - so lawyers can individually pitch for them. That's how Crowd & Co builds the marketplace."
Hardman, a former in-house lawyer at UGL, saw the opportunity when he saw how a mix of employees and contractors benefit a business. He also identified a shift in the work of lawyers, needing to have much more flexibility and to have what he calls a 'portfolio of careers', with income generating interests outside of their main job.
"I spoke with executives at some of the major law firms, as well as my friends and counterparts who were lawyers in private practice or themselves working in contracting arrangements," he said.
"It is really clear that the traditional legal employment structure in this market environment is under considerable pressure. This was from the law firm perspective where firms struggle to manage profitability between peaks and troughs in workload."
The service will provide an online portal service for posting demands for legal work, allowing members to pitch for work and companies to build 'private virtual teams'.
"Crowd & Co provides the security of a profiling platform dedicated to those seeking legal services, and exposure to many more market opportunities than they would otherwise find through traditional channels," Hardman said.
"It provides an online portal for posting demands for legal work, awarding these opportunities to individual lawyers, a structure for managing and supervising the work, invoicing and payment processing."
Once approved by the site's background checking system, lawyers who meet the job criteria have the opportunity to pitch for work.
"For law firms this ensures that they have access to the entire available pool of lawyers," Hardman said.
"For the individual lawyers, it means that they are able to see all the available work opportunities and pitch for those most appropriate for them."