The news comes as KWM global boss Stuart Fuller has separately announced he will be stepping down and returning to fee-earning in Sydney.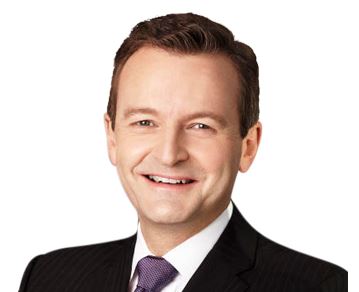 King & Wood Mallesons' beleaguered Europe, UK and Middle East (EUME) business has caught a break but not without a requisite catch.
The Chinese and Australian partnerships of the global firm are said to have agreed to financially back the EUME arm but with the condition of lock-ins for European partners, according to
The Lawyer
.
KWM
recently cancelled a £14 million (about $22.76 million) capital call after four prominent London partners who are said to collectively bring in about £9 million (about $14.63 million) in billings every year departed. The capital call was seen as one of the last options the firm could choose to stabilise the EUME arm.
The lock-in condition of the bailout should thwart further partner exits which could sink the European partnership. KWM operates as a Swiss verein with independent Australian, European and Chinese partnerships.
News of the aid for the legacy SJ Berwin partnership comes as the firm's global managing partner,
Stuart Fuller
, has announced he is stepping down from the role by the end of the year.
Fuller – who has held the reins since China's Red Circle firm King & Wood PRC merged with Australia's Big Six firm Mallesons Stephen Jaques in 2012 – will be returning to fee-earning at the firm's Sydney office in early 2017. KWM is already looking for his successor.
"After over a decade in leadership roles in Australia and almost five years as global managing partner, I believe it's the right time for a change for me, my family and the firm," says Fuller.
"I want to thank the partners, lawyers and staff of the global firm for their hard work and support and for the honour of serving as their global managing partner. I am proud of the global firm that we have built over that time and our achievements over that period, and continue to be excited by the firm's enormous potential," he adds.
Stuart's return to the Australian partnership is said to not be connected to the current EUME partnership trouble. The firm's chairman is appreciative of the senior lawyer.
"KWM thanks Stuart for his commitment, drive and contribution to our global firm over the past five years. The central role he played in the historic combination between King & Wood and Mallesons in 2012 and with SJ Berwin in 2013 is among his many achievements. We wish Stuart well for his continued success at KWM," says Wang Junfeng, global chairman of KWM.
Related stories:
KWM global managing partner to return to fee-earning
KWM EU bosses look to China amid fiscal woes