HFW makes senior lateral hire for energy team…Global law firm is a "flawed delivery mechanism" says startup…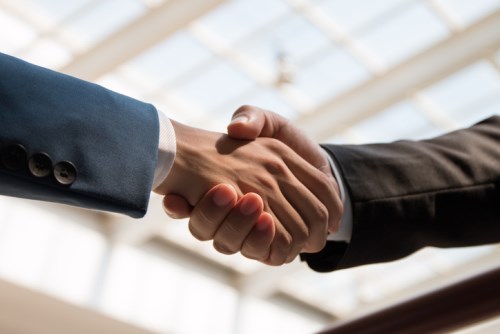 Simon Levine says he is "honoured and excited" to continue as global managing partner of DLA Piper for another four years.
He was re-appointed after an uncontested election process and begins his second term immediately.
"The Board is pleased that Simon has been re-appointed for a further four years after a successful first term," commented Andrew Darwin, Senior Partner and Global Co-Chairman. "On a personal level, I am also delighted that we will continue to work together in what has already become an effective team."
HFW makes senior lateral hire for energy team
HFW has bolstered its global energy team with the hire of Hong Kong-qualified lawyer Andrew Thomas.
The lateral hire from Hunton Andrews Kurth in London is significant for the firm with Thomas considered one of the most experienced project finance partners in the market.
Andrew has acted on more than 30 major and long-running projects in 16 countries across Europe, Africa, the US, Latin America and Asia. He has significant experience in south-east Asia.
HFW has hired 23 partners so far this year with this latest addition making three in the past week along with two in Abu Dhabi.
Global law firm is a "flawed delivery mechanism" says startup
A legal technology startup has secured a major investment to help its push for global disruption.
London-based Lexoo says it has a "larger global footprint than any traditional law firm" with its network of around 800 lawyers in more than 50 countries, typically former global firm lawyers who now work independently or for boutique firms.
It has announced the closing of a U$4.4M Series A financing round which it will use to expand into new markets as well as develop new tools to help its lawyers work more efficiently.
"The traditional global law firm is a flawed delivery mechanism. The large dominant firms bill by the hour and are incentivised to overcharge. Furthermore, the decision makers are often senior equity partners and so take a very short-term view," comments Daniel van Binsbergen, co-founder and CEO at Lexoo who previously worked as an M&A lawyer at global firm De Brauw Blackstone Westbroek.
He says Lexoo is a competitive and transparent marketplace aligned with the interests of the customer rather than the partners of big firms.
"We're seeing a new generation of in-house lawyers challenging established practices of big firms and looking for alternatives," he concludes.