Lord Clement-Jones steps down after six years as London managing partner.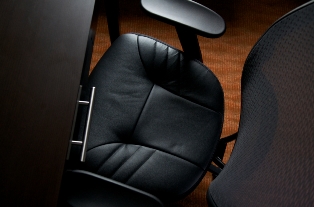 DLA Piper
has named corporate partner Tom Heylen as its City managing partner after Lord Timothy Clement-Jones announced he will step down from the role.
The Liberal Democrat peer will continue to work in his role in DLA Piper's international trade, regulatory affairs and government affairs practice after turning over the reins to Heylen, an elected board member serving for four years, in January.
Lord Clement-Jones will act on Brexit-related matters and be the firm's ambassador in London. He previously spent 10 years as co-chairman of the form's government affairs practice after joining in 1999.
"Lord Clement Jones has been instrumental in shaping the London to office into what we see today. Over the last six years he has driven the external face of DLA Piper in the City with vigour and we are immensely grateful for his contribution both as London Managing Partner and for his government affairs and parliamentary acumen," said Sandra Wallace, UK managing partner.
Meanwhile, Heylen noted that his primary focus as he assumes the London managing partner role is to promote collaboration and teamwork within the firm's London office and between the London office and the rest of the firm's network.
"We must ensure that we continuously improve the level of service we give our clients to help them achieve their business aims. Recruiting and developing talent and promoting diversity will be a crucial part of this," he said.
Heylen, a specialist in M&A and private equity, acts for clients that include Amazon.com, Aegis Group, Jones Lang Lasalle, Lend Lease and Sun Capital.
Prior to joining DLA Piper, Helyen spent five years with the Health and Safety Executive and was for a time involved in a policy unit in Whitehall leading government policy on OP pesticides.
Related stories:
The Global 100: Here are the law firms swimming in revenue this year
Global law firm announces leadership changes