Global firm boosts MENA presence... Magic Circle firm says it won's stage its own Brexit...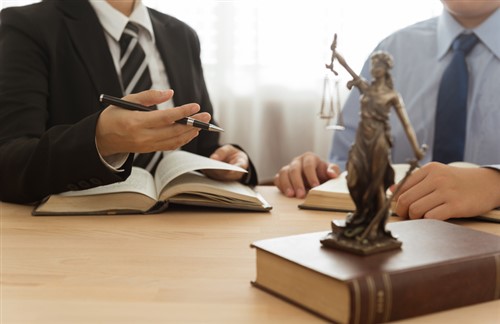 A new court has been given the go-ahead with a specific focus on cybercrime, fraud, and economic crime.
The cutting-edge court in London will be an 18 courtroom legal centre designed to be a world class facility and reinforce the UK's position as a global legal centre.
"The flag of English law is flown in countries across the globe, and London already leads the way as the best place to do business and resolve disputes," said Lord Chancellor David Gauke.
He added that the new court is "a further message to the world that Britain both prizes business and stands ready to deal with the changing nature of 21st century crime."
The announcement has been welcomed by global law firm Hogan Lovells.
Partner Valerie Kenyon said the court is essential for the evolving legal landscape.
"We need to bring our court system up to date, and we have to make the best use possible of AI and tech generally in court, she said. "This is yet another very strong indicator that London will be leading the charge in terms of LawTech and innovation in resolving disputes."
Global firm boosts MENA presence
Eversheds Sutherland has appointed two senior partners to strengthen its presence in the Middle East and North Africa (MENA).
The two partners have relocated to join the firm's energy and infrastructure practice in the region, heading up key teams.
Iwan Walters is the new head of clean energy and sustainability for the region, adding years of experience as one of the firm's leading lawyers in this field.
Karim Mahmud is the new head of conventional energy and infrastructure for the region with over 25 years of experience.
"Infrastructure and clean energy projects require global consistency and our clients and their investors expect us, in all our work, to incorporate best approaches and lessons learnt from other markets, as well as understanding the dynamics of local markets. Iwan and Karim bring these attributes to the work we are doing for our very important clients in these sectors," commented Rob Pitcher, Co-Head Global Energy and Infrastructure, said.
Magic Circle firm says it won's stage its own Brexit
Freshfields Bruckhaus Deringer says it's international hub will remain in London after Brexit.
The firm has just reported a 5% growth in revenue (£1.40bn) and a 12% rise in net income (£683m) with PEP up 12% to £1.734m.
"We're bullish on the Brexit situation – it won't be a crisis for us," managing partner Stephan Eilers told the Daily Mail. "Our London office will remain the international hub for the majority of transactions."
He added that the Magic Circle firm is in good shape.
"We have positioned ourselves effectively to take advantage of growth areas and we have a very strong team of professionals delivering exceptional outcomes for our clients," he said.