Clyde & Co names new chief executive… Cookie consent is required EU court rules…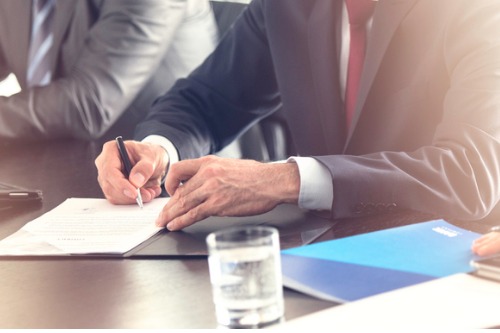 Dentons combination with Fisher Jeffries launches
A previously announced combination of Dentons with Adelaide firm Fisher Jeffries has officially launched.
"Fisher Jeffries has an excellent reputation in South Australia as a specialist commercial firm, built on an intimate understanding of the local business market," said Australia Chair and Australasia Region CEO, Doug Stipanicev. "We can now provide our clients with access to 77 partners across Adelaide, Sydney, Melbourne, Brisbane and Perth."
The combination adds 11 new partners and connects clients seamlessly to Dentons lawyers in all major Australian cities, as well as more than 10,000 lawyers around the globe.
Clyde & Co names new chief executive
Clyde & Co has announced a new global chief executive officer.
Matthew Kelsall has previously held leadership roles during his 12 years with the firm including COO for Middle East and North Africa, Asia Pacific and North America.
He succeeds current CEO Peter Hasson from January 2020 but will become CEO designate in November and work with Hasson to ensure a smooth handover. This also coincides with the start of Peter Hirst's term as senior partner.
Kelsall was COO in Asia Pacific from 2013 including overseeing the merger with Australian firm Lee & Lyons in 2016 as well as Clyde & Co's launches in Australia, Beijing, and Chongqing.
"I'm honoured to take on the role of CEO and I thank Peter and the Board for entrusting me with the responsibility," said Kelsall. "We have a huge opportunity to further strengthen the market-leading offerings we have built around the world and I look forward to working with the Senior Partner, the Management Board and our top class management team to achieve our ambitious goals."
Cookie consent is required EU court rules
Website owners have been given a clear directive by the European Union – they must gain consent to use cookies.
The installation of cookies on user's devices when they visit a website must be by active consent not via pre-checked boxes, according to a new ruling this week from the EU Court of Justice.
The ruling follows a German court case regarding a lottery website that enabled cookies by default. A consumer group challenged this and the German court asked the EU court to clarify.
In a statement released on Tuesday, the EU court said users must give their consent and "a box checked by default is therefore insufficient."