Lloyd Rayney's defamation case against Western Australia has been set for trial.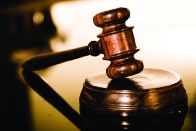 The defamation case against Western Australia brought by former prosecutor Lloyd Rayney is set to go to a six-week trial, almost a decade after a detective told reporters that he was the "prime and only" suspect in his wife's murder case.

The trial was scheduled for February next year at a strategic hearing the in Supreme Court yesterday, the State applying for the case to be heard by a jury, which would be opposed by Rayney, The West Australian reported.

The case was first launched back in 2008 after Det-Sen. Sgt Jack Lee made the comments at a press conference in 2007, which Rayney alleges damaged his career and reputation.

Following the comments, Rayney was charged with the murder of his wife but acquitted in 2012. The verdict was upheld in an appeal the following year.

His lawyer, Martin Bennett, told the court that the costs for such a lengthy trial would likely exceed $1m.

"We are very pleased that we have got a trial date, it's seven months short of 10 years after the press conference given by Det-Sen. Sgt Lee," he said.

"It's a very long time to wait to vindicate your reputation, but now we can work towards a trial date in 2017."

Earlier this year, Rayney was given back the right to practise as a barrister, after phone tapping charges against him were thrown out by a District Court Judge.

The State Administrative Tribunal is yet to resolve other disciplinary proceedings against him.