Major court delays are causing potentially dangerous persons to be released on bail.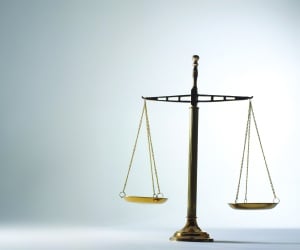 The Daily Telegraph has this morning blamed the court backlog clogging NSW courts for the potential 2-year-release of a man on sexual assault charges.

Habibullah Afgan-Baig, who is accused of raping a woman who responded to an ad for his Fairfield bakery on Gumtree and two other indecent assaults, was granted conditional bail by Justice Desmond Fagan, after the Supreme Court was told it could be two years before he stands trail. The Downing Centre is booked up for committal hearings for the next 12 months.

According to The Telegraph, civil and defamation matters in the Supreme Court are being delayed until 2017, with court listing priority given to criminal cases.

Despite this, The Telegraph claims that there could be many other alleged and potentially dangerous men walking the Sydney streets due to the delays. Steven Fesus, who has been charged with the murder of his wife remains on bail until his retrial next year and Robert Xie, who is accused of the Lin family murders has also been released on bail after the jury in his nine-month trial was unable to reach a verdict.

"For an accused person to remain in custody for five years or more is impossible to view as fair and commensurate with a fair and just criminal process," said Justice Elizabeth Fullerton in a bail decision.

Afghan-Baig has denied all allegations against him.

According to The Telegraph, a previous court hearing revealed that CCTV footage shows a woman being put through a 20 minute attack. His case will be mentioned in Burwood Local Court on January 20.