Brexit is not a "frustrating event" says High Court judge… English law school launches non-profit law firm…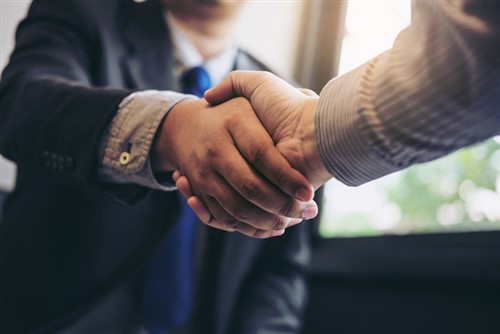 Corrs Chambers Westgarth has strengthened its forensic technology capabilities with the hire of a leading expert.
Dr Robert Fearn was a founder of NSW Police's digital forensic research laboratory and joins the firm as technology manager in the Legal Technology Solutions group.
He was previously the Research and Development Manager of the State Electronic Evidence Branch, NSW Police.
Dr Fearn will work closely with Corrs' National Forensic Technology Manager Phil Magness to further enhance the firm's integrated offering in this area to clients.
Brexit is not a "frustrating event" says High Court judge
An attempt to break a lease using the English contract law doctrine of frustration has been blocked by a High Court judge, handing a victory to Clifford Chance.
The European Medicines Agency (EMA) hoped to release itself from a £13 million per year lease for space in London's iconic Canary Wharf, citing Brexit as a frustration event.
However, Mr Justice Marcus Smith ruled that the lease must stand through to its 2039 expiration. There is no break clause.
"This will discourage other contracting parties from claiming that Brexit frustrates their contracts," said Clifford Chance Director of Property Litigation who led the team. "To determine otherwise would have further
undermined commercial certainty for contracting parties across England and Wales at a time where uncertainty is rife for businesses."
Commentators expect the EMA to appeal the judgement.
English law school launches non-profit law firm
Students at Sheffield Hallam University in the UK will have a new way to get real-world law firm experience without leaving their campus.
The university's law school is launching a non-profit law firm later this month and has hired two full-time solicitors to work alongside head of law Professor Elizabeth Smart.
SHU Law will give students the opportunity for work experience every year of their course and plans to work with external law firms as well as providing advice to its own clients from a newly-converted building on the university campus.