A study points to new entrants to the class action space as one of the primary contributor to the rise of class action risk.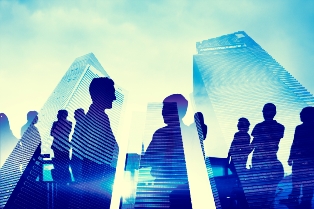 Lawyers and law firms themselves are one of the major contributors to increased class action risk for organisations in Australia, a new study revealed.
In the
Class Action Risk 2016
report,
Allens
found that data from 2005 to the present, with a particular focus on the past 18 months, reveal that new entrants to the class action space is driving an upward trend in class action risk.
"Indeed, class actions are much more likely to be driven by the entrepreneurial pursuits of lawyers and funders than other litigation," the law firm noted in its report.
New entrants – or law firms which are relatively or completely new to filing class action lawsuits – significantly increased the number of filings and particularly competing claims which may increase complications for organisations.
According to the data analysed by Allens, the most significant players in the space based on long-term trends are
Maurice Blackburn
and Slater & Gordon.
Recent trends, however, indicate a shift.
While approximately 20% of filings since 2013 can be attributed to Maurice Blackburn, about 54% can be attributed to eight firms that have filed three or more claims during that period, the law firm said.
All of these eight with the exception of Slater & Gordon are not traditionally known as plaintiff class action firms.
Furthermore, the remaining 26% are from 15 firms who have filed either one or two claims since 2013.
Firms are either looking for repeat class action practices or are looking trying their first class action suit.
"The main driver for this trend is a small number of firms attempting to establish repeat class action practices," Allens writes.
There are varying reasons while law firms are entering the space.
Maddens and
Squire Patton Boggs
recently saw success in natural disaster and financial services claims, respectively, Allens notes. Mark Elliot who data from Allens indicate is responsible for more claims than anyone other than Maurice Blackburn, has interest in shareholder class actions.
Meanwhile, Allens noted that the trend "is also being driven by other firms with little or no class actions experience bringing their first or second class action."
For lawsuits like this, Allens advises organisations being sued to be more cautious and vigilant.
Apart from resulting in claims that are more speculative, the relative inexperience of the firms involved "has the potential to create significant practical and reputational issues for the defendants they sue," Allens wrote.
"To a large extent, these issues arise from the fact that class action law and practice is now heavily embedded in hundreds of interlocutory judgments and orders to the point where even the most careful reading of the legislation will give rise to misconceptions as to accepted and required practice," it added.
Nonetheless, new entrants will not likely have a sustained impact on the class action space in the coming years, Allens asserted. With that said, some of these firms could build reputation and expertise in the field and become repeat players.
"As they become more experienced, they are more likely to develop relationships with litigation funders which will expand their capacity to bring claims in the future. This has the potential to further increase class action risk," said Allens.