HSF team help secure major tenant for Brisbane development... Digital evidence management firm seeks to patent blockchain use...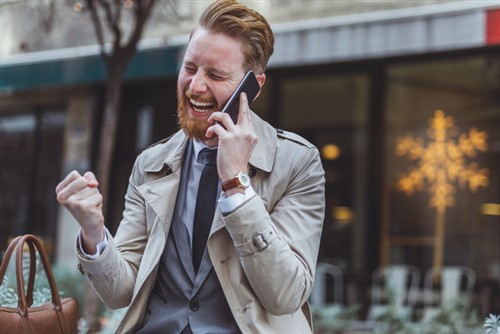 Google was handed a landmark fine of 4.3 billion euros this week as the European Commission ruled that the tech giant had abused its market position.
The Commission said that smartphone manufacturers using Google's Android operating system were required to pre-install its search and browser apps or lose access to its online Google Play store.
Clifford Chance represented one of the main complainants – Fairsearch – which filed the initial complaint that triggered the investigation.
It was second time that the global law firm has secured a win for Fairsearch against Google following last year's investigation into Google's search manipulation in Europe which resulted in a 2.4 billion euro fine.
Commenting on the latest decision, co-lead partner Thomas Vinje, global head of the antitrust practice, said it was another major achievement for the team.
"Today's decision means that Google should cease its anticompetitive practices regarding smartphones, but also in other areas – smart TVs in particular – where it is foreclosing competition by using the same practices," he said.
Google is expected to appeal the decision.
HSF team help secure major tenant for Brisbane development
A team from Herbert Smith Freehills has advised Mirvac in relation to a major tenant for a proposed development in Brisbane.
The tenant is Suncorp who will take around 66% of the available space at 80 Ann Street, Brisbane, for a 10-year term.
The HSF real estate team was led by Sydney partner Julie Couch assisted by Brisbane-based Christopher Blue and senior associates Rebecca Elgar and Danica Corbett.
They also advised Mirvac on its fund through arrangements with the M&G Asia Property Fund who will hold a 50% interest in 80 Ann Street.
The team worked closely with Mirvac's senior legal counsel while a team from MinterEllison advised Suncorp.
Digital evidence management firm seeks to patent blockchain use
A provider of digital evidence management solutions has applied a patent for the use of blockchain technology in its platform.
CaseLines says that by recording each step of the evidence bundle upload process through to being made available to a user as a chain of transactions on the blockchain, the validity of a document can be recorded and presented to interested parties.
It says that the move would give digital justice systems unparalleled levels of security and trust in the process of handling all types of evidence.
"This is a groundbreaking development that will revolutionise the way the justice system operates by bringing it firmly into the digital age. CaseLines does not only make the delivery of justice more efficient, both in time and cost, but now makes the provenance of evidence wholly trustworthy," said Paul Sachs, CTO and founder of CaseLines.
He added that he hopes for a time when global judiciary through blockchain will ensure fair justice worldwide.