Firm moves further away from "traditional hiring methods"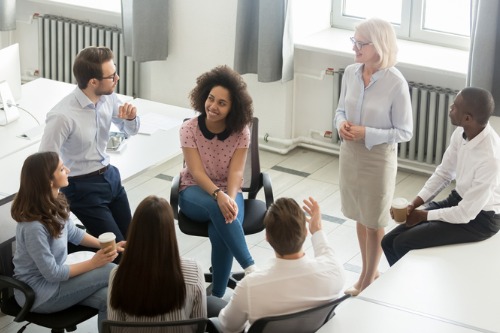 Clifford Chance is moving further away from "traditional hiring methods" with the launch of a new business-focused internship for future trainees.
Called Learning Internships for Future Trainees, or LIFT, the program will give future trainees based in London the opportunity to develop applicable non-legal skills at several partner businesses. Officially launching in the summer of 2020, the two-month program will pay participants the same as students on the firm's summer vacation scheme, which is £450 a week.
LIFT can be a pathway chosen by future trainees after they complete the firm's SPARK offering, which gives high-performing first-year university students a week of work experience at the firm and the opportunity to interview for a training contract.
It said that applications to the new program will open in early 2020. The firm is also currently open to establishing partnerships with new organisations interested in participating in LIFT.
Clifford Chance said that with the introduction of the business internship, the firm will reduce the number of places on its London vacation scheme, although it did not specify by how many. The firm will have more open days, however, and it still offers 95 training contracts a year, which is the second-most among firms in the UK.
LIFT's launch comes after the firm's successful trial of 10 placements over the last two years. The future trainees were placed at Clifford Chance subsidiary Applied Solutions, cloud solutions provider Cloudreach, lawtech startup Lexoo and real-time recruitment chat platform Meet & Engage.
Clifford Chance said that LIFT will provide trainees hands-on work experience, an understanding of industries in which law firms operate, and new perspectives on industry challenges and trends. It will also train participants in communicating with clients about their needs, proposing services, and delivering products.
"As the legal industry evolves, students are looking for new ways to differentiate themselves from their peers. They are looking for opportunities that will help them develop both personally and professionally, and allow them to have an immediate impact when starting their training contracts," said Laura Yeates, head of graduate talent at Clifford Chance. "The LIFT program is the next step in the move away from the traditional recruitment model and follows on from the success of our SPARK program, a five-day paid scheme for exceptional first year undergraduate students. It will allow us to provide unique support to future trainees in the period between being offered a training contract and their first day at Clifford Chance."
In addition to traditional training contracts and vacation scheme places, as well as its new programs SPARK and LIFT, Clifford Chance also offers IGNITE training contracts that are focused on a specialisation in technology.