The recapitalisation plan is valued at $US5bn, and is geared towards providing liquidity to the airline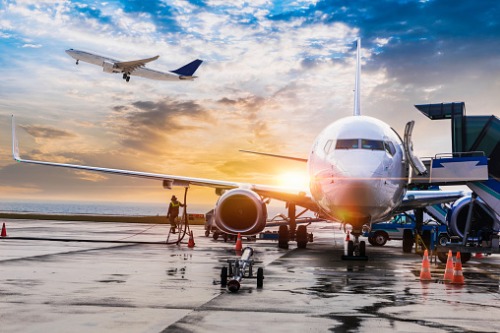 Clifford Chance and Allen & Overy have advised in global airline Cathay Pacific Airways Limited's proposed billion-dollar recapitalisation plan.
The proposed plan is valued at $US5bn, and involves a US$2.5bn issue of preference shares with detachable warrants, a US$1.5bn rights issue and a US$1bn bridge loan facility. Clifford Chance said in a June media release that the proposed preference share issue and the rights issue will necessitate approval from Cathay Pacific shareholders.
"Swire Pacific Limited, Air China Limited and Qatar Airways Group Q.C.S.C., being the three largest shareholders of Cathay Pacific, have given irrevocable undertakings to vote in favour of the recapitalisation plan (where not restricted by the listing rules) and to subscribe for their pro-rata share of the rights issue," the firm said.
Aviation 2020 Limited will provide the bridge loan facility, and will subscribe in full for the preference shares on completion of the rights issue.
"The recapitalisation plan is aimed to provide liquidity and to strengthen the capital of Cathay Pacific in light of the COVID-19 pandemic and the challenges which the airline industry is facing due to the widespread travel restrictions imposed by many countries," Clifford Chance said.
The firm has named one of the principal counsels providing advice in all three investment tranches. The firm's team is spearheaded by partners Amy Lo (corporate/public companies), Anthony Wang (finance), Matt Fairclough (debt capital markets) and Virginia Lee (corporate/public companies).
Partner Paul Greenwell (asset finance), counsel Liao Yufei (corporate/public companies), associates Jeffery Hung (debt capital markets), Chit Kwong (finance), Jeff Wong (corporate/public companies) and Hetty Lam (asset finance) provided support.
"The transaction showcases Clifford Chance's capability in high-value complex recapitalisations, bringing together its market leading teams to advise across the three investment tranches from the public companies, equity and debt capital markets, finance and asset finance fields," Lo said.
Meanwhile, Allen & Overy advised the underwriters of the rights issue: Morgan Stanley, BOCI, HSBC and BNP Paribas. The firm brought in a multidisciplinary team with partners Lina Lee and Jonathan Hsui at the helm, supported by corporate associate Shue Sing Churk. Partners Agnes Tsang and Jaclyn Yeap assisted on the capital markets aspect of the deal, while partners Alex Stathopoulos and Kung-Wei Liu supported the team with regard to the US securities law aspects. Partner Charlotte Robins and counsel Andre Da Roza offered input onthe regulatory aspects.
Morgan Stanley is also the sole financial advisor for the recapitalisation plan.