Felicity Daley, special counsel at Corrs Chambers Westgarth, tells Australasian Lawyer about the strangest case she's worked on.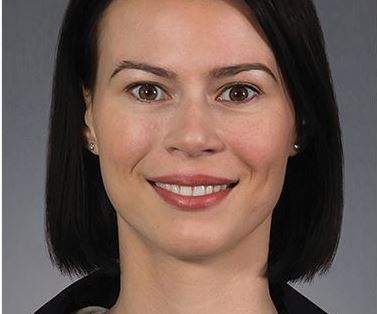 Felicity Daley, corporate advisory special counsel at Corrs Chambers Westgarth, tells Australasian Lawyer about the strangest case she's worked on.

What made you decide to become a lawyer?
I enjoy working with people and problem solving plus I get a lot of personal satisfaction out of advocating for other's rights. When I was a child I enjoyed many a gritty John Grisham novel; although more recently I have enjoyed watching Cleaver Greene (Rake) meander through the courtroom and life.
How long have you worked at Corrs Chambers Westgarth and what brought you to this position?
This time round, three months. I did work at Corrs previously (before my last role as a senior in-house counsel), so in many ways I feel like I have returned home. I decided to move back to private practice to build a practice and be a part of Corrs' innovative approach to providing legal services to clients – essentially providing the type of legal service that I wanted to receive as an in-house counsel myself.
What's the strangest case you've ever worked on/been involved with?
Drafting a live chicken supply contract had some interesting clauses; never before had I contemplated an outbreak of chicken flu constituting a force majeure event.
If you could invite three people for dinner, dead or alive and excluding family and friends, who would they be and why?
Sue Perkins for her personality and humor.
Thomas Edison, the ultimate (and certainly one of the most prolific) innovative thinkers.
I am currently obsessed with Game of Thrones, so making it a bit of an eclectic mix, but nevertheless, George R. R. Martin so that I can stop all the guessing and find out the ending!
You're based in Sydney – where's the best place to go for a drink and/or dinner after work?
The wine bar, Ash Street Cellar, is one of my favourites – great for a casual catch-up after work.
What's the best advice you've ever been given (work or personal)?
Very little is needed to make a happy life; it is all within yourself, in your way of thinking: Marcus Aurelius.
Do you have any hobbies/interests outside of work?
I really enjoy being outdoors and playing sports – it gives me perspective and balance. My favourite activities are snorkelling, scuba diving, going to the beach and playing basketball.
Complete this sentence: If I wasn't a lawyer, I would be…
A writer or actress – acting, literature and plays were a big passion of mine when I was younger; these days I satisfy myself with watching others or reading their work.
What do you think will be single biggest issue facing the litigation space in Australia in 2016?
With the rise of class actions for alleged breaches of the continuous disclosure laws and the current uncertainly around the method to prove causation, companies are settling claims early; creating a value shift amongst the shareholder base. While this may not be the single biggest issue facing litigation, it is an issue that should be addressed for shareholders generally.
If you had the PM's job for one day, what would you do?
Ban lawyer jokes.
What do you love about your job?
Every day is different, the people I work with and the interesting matters I work on.
What would you change about your job right now if you could?
Create more hours in the day!