The judge is the first in California to be recalled since 1932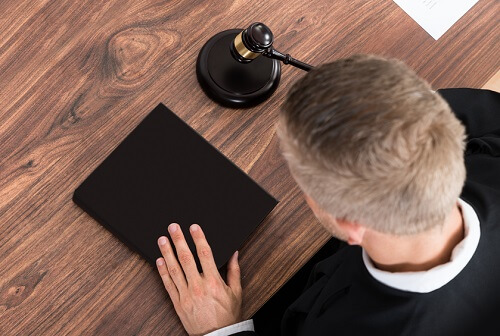 California voters have agreed to recall the American judge who became infamous for giving a former Stanford University athlete a six-month sentence for sexually assaulting an unconscious woman.
Nearly 60% of California voters supported the recall of judge Aaron Persky, which was included on the ballot for the state's primary election last Tuesday. There has not been a judge recall in the state since 1932.
In 2016, Persky gained international notoriety for being lenient in sentencing Brock Turner. The previous year, the former Stanford University swimmer was stopped by passers-by while he was assaulting an unconscious 23-year-old woman behind a dumpster.
Turner was convicted by a jury of three felony charges: assault with intent to commit rape of an unconscious person, penetration with a foreign object of an intoxicated person, and sexual penetration of an unconscious person.
While Turner could have been jailed for a maximum of 14 years for the convictions, the then Santa Clara County Superior Court judge sentenced him to just six months in jail saying that jail would have "a severe impact" on the then 20-year-old man. Persky also said that he thought Turner "will not be a danger to others."
Turner was subsequently released in September 2016 after serving only three months. He is under three years' probation and is a registered sex offender. He was forced to withdraw from Stanford, which also banned him from the campus.
Michele Dauber, a Stanford Law School professor, said that Santa Clara County voters are the winners of the election. Dauber led the campaign for the recall.
"We voted that sexual violence, including campus sexual violence, must be taken seriously by our elected officials, and by the justice system," she said.
LaDoris Cordell, a retired judge and a spokeswoman for Persky, said that the action is an attack on judicial independence. It has "encouraged people to think of judges as no more than politicians," she said.
In late 2016, California's Commission on Judicial Performance, cleared Persky of judicial misconduct for the sentencing of Turner.
"The commission has concluded that there is not clear and convincing evidence of bias, abuse of authority, or other basis to conclude that Judge Persky engaged in judicial misconduct warranting discipline," the commission said. It said that the sentence was within parameters set by law, which made it within the judge's discretion to mete out.
Related stories:
US firms tap tech to send targeted ads to ER patients' smartphones
Partner stands out for 3,600 billable hours in 2017