The white shoe firm will shutter its Beijing and Hong Kong offices, its only offices in Asia, by year's end.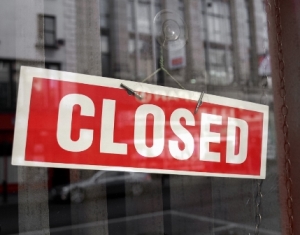 Cadwalader, Wickersham & Taft will officially close its Beijing and Hong Kong offices, its only offices in Asia, by the end of the year.

The New York-headquartered firm's managing partner Pat Quinn confirmed the news to Bloomberg while The American Lawyer has also confirmed the news with the law firm.

About 25 lawyers, including four equity partners, will be laid off because of the white shoe firm's decision.

The American Lawyer obtained an internal memo penned by Quinn saying that the firm is narrowing its focus to financial institutions, large corporations and private equity.

"It's a very difficult decision because these are good people," Quinn told Bloomberg, but noted that it was something that needed to be done for the firm's strategy.

He said that the firm's lawyers in China are "hardworking" but "don't fit" with the company's vision, the clients the firm is focusing on and the work the firm does in other areas.

"The strategy really is, at a high level, about stepping back and understanding who the firm is, and what our best efforts are, and what that is if you look at our clients," he added. "It tells us something about us, which is something we already knew: we are a quintessential Wall Street law firm."

The decision was made by a 13-member special management team called the Planning Committee which was formed by the firm's eight-member management committee and five other partners.

Cadwalader will only have offices in Brussels, Charlotte, Houston, London and Washington DC after the closure of its offices in China.

The firm has experienced a spate of partner exits over the past year-and-a-half, Bloomberg noted.

Just last month Steve Eckhaus, its former executive compensation practice chief, went to McDermott Will & Emery and Martin Seidel, its corporate litigation head, exited for Willkie Farr & Gallagher.

Last year, Fried Frank Harris Shriver & Jacobson closed its Hong Kong and Shanghai offices while Chadbourne & Parke also closed its Beijing office.