Further funding cuts unveiled in the 2015 federal budget have left some community legal centres fighting for survival.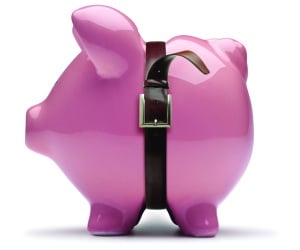 The 2014 Productivity Commission inquiry into access to justice recommended an additional $200m in funding for community legal centres, but the latest federal budget will force centres to endure further funding cuts.

Community Law Australia Executive Officer Liana Buchanan, said that while in some states cuts will not be implemented for two years, many centres are in South Australia and Tasmania are facing immediate crisis, with some forced to cut vital services.

"The reality is that community legal centres already struggle to meet demand so the fact is any cuts to services mean that they will have to start closing outreach offices, cutting back services, stopping duty law services for victims of family violence," she said. "In the worst case scenario, cuts in the order of 25 to 26 per cent across the board, means that some centres may have to close."

Closure of legal centres will mean that many disadvantaged people will have no access to any legal help at all.

The recent budget has also removed the ability for community legal centres to undertake law reform projects. "It means that some of the most efficient work that centres do to try and identify problems with the law that are effecting their clients and work to change those problems, that's no longer available to community legal centres," said Buchanan.

She added that Community Law Australia and other community legal organisations will be lobbying the government for the next two years to try and prevent the proposed cuts.

Redfern Legal Centre, which advices around 6,700 people each year, is feeling the pinch. After cuts to funding over the last three years, the centre is fundraising to try and make ends meet.

"We are short $290,000 so it's a significant amount of money. We're looking at loosing half of our solicitors and our general legal team, probably losing about four practices and probably turning away 500 clients a year," said Redfern Legal Centre CEO, Joanna Shulman.

"We're talking about some of the most vulnerable people in society. Our clients are obviously people who can't afford private solicitors – many of them come from very disadvantaged backgrounds, Aboriginal, women escaping domestic violence, people who are homeless or at risk of homelessness – and the services that we are looking at closing like the credit and debt service is a major entry point for really vulnerable clients into our legal service," she said.

Shulman estimates that with the assistance of around 300 volunteers, the Centre is able to deliver services which it conservatively values at around $2.5m each year.

"At the moment we're asking people in the legal community to donate as generously as they possibly can to keep our doors open," said Shulman.