International firm elects 18 partners… New diversity co-chair for Dorsey… Graduates give top marks to DLA Piper website…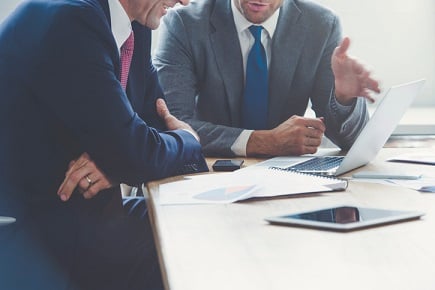 Bribery, corruption risks set to increase says study
The risk of bribery and corruption for organizations is set to increase according to more than a third of respondents to a new survey.
The poll of risk and compliance professionals by global risk mitigation firm Kroll and business ethics organization the Ethisphere Institute, reveals that 35 per cent expect a rise for 2017 while more than half are expecting levels similar to last year. Few respondents expect a decease.
Respondents believe the top risks to their anti-bribery and corruption programs will come from third party violations (40 per cent), a complex global regulatory environment (14 per cent), and employees making improper payments (12 per cent).
Around half of organizations are not sure that they have enough resources to support anti-corruption efforts.
"As compliance professionals, our respondents know the importance of monitoring when working with third parties. But this report highlights the need for an 'interval monitoring' approach to ongoing diligence, where the scope and frequency of monitoring efforts is determined based on risk," said Kroll Senior Managing Director Joseph Spinelli.
International firm elects 18 partners
Eighteen lawyers have been elected to the global partnership of
Freshfields
Bruckhaus Deringer, including several in Asia Pacific.
Kaori Yamada becomes a partner in the antitrust, competition and trade practice in Tokyo while Yan Cheng and Jason Xu make partner in Beijing. The bulk of the new partners are in the firm's European offices.
New diversity co-chair for Dorsey
Rebecca Bernhard has been named firm-wide co-chair of diversity at international firm Dorsey & Whitney.
The Minneapolis based employment partner will work with the other co-chair Leverette Moore to promote diversity and inclusion in its lawyers and staff around the world.
Graduates give top marks to DLA Piper website
Global law firm has been given a glowing report from graduates for its dedicated website focusing on its internship and graduate program in Australia, Hong Kong and the UK.
Praise for dlagraduates.com included 90 per cent of law students who said the site made the firm more appealing to them, while words such as 'ambitious', 'global', 'friendly', 'dynamic' and 'professional' were used by respondents.
The site was also said to make the application process straightforward.