The media's growing focus on the chemicals in cosmetics may bring more and more legal action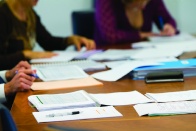 New product liability litigation appears to be lurking just around the corner, Crowell & Moring suggested in its 2017 litigation forecast. This could particularly be the case in the personal care and cosmetics industry, where a wave of product liability litigations is "right on the cusp of hitting," said firm partner April Ross.
The industry in the US is regulated by the 1938 Food, Drug, and Cosmetic Act. "Cosmetics traditionally get far less scrutiny than food and drugs," Ross said. "In general it's a passive regulatory regime, leaving much of the area largely unregulated."
Although the US Food and Drug Administration (FDA) regulates cosmetics, it does not have the legal authority to approve them before they go on the market.
Under US law, cosmetics cannot be "adulterated" or "misbranded." They must be safe for consumers when used according to directions on the label, or in the customary or expected way, and they must be properly labeled.
In Europe, chemicals used in cosmetics are more heavily regulated. The European Union requires cosmetics to pass a "safety assessment" by a qualified person before they come out in the market. Assessors must have studied in pharmacy, toxicology, medicine or other similar disciplines.
The plaintiffs' bar may be paying attention to the media's focus on such chemicals and their alleged links to health concerns. As a result, there "may be a growing litigation focus on cosmetics, including class actions from workers with prolonged exposure to such products, such as cosmetologists and salon operators," Ross said.
The industry can find its best defense in understanding the relevant science – or lack thereof. "[W]e can expect to see courts grappling with the scientific evidence, and specifically their gatekeeping function under Daubert or its state equivalents," explained Ross.
Product liability cases in 2016 saw different outcomes in US courts. For instance, Johnson & Johnson was
found liable
in three lawsuits for failing to warn consumers of the risk that its brand-name baby powder caused ovarian cancer, according to ConsumerSafety.org.
"Plaintiffs claimed that the company's talc-based products played a role in the development of their ovarian cancer, and that J&J knew about the associated cancer risks but did nothing to warn consumers—which makes them liable," said Jonas Sickler of ConsumerSafety.org
A New Jersey court threw out two similar cases during the same year, on the "narrowness and shallowness" of the scientific evidence, Ross said.
"There was actually overlap between the experts in these cases, and the evidence was not markedly different," said Ross. "We'll continue to see cases develop around these gatekeeping questions. How these play out will determine, in part, whether this litigation trend has a long lifespan or whether it has a short one."
Related stories:
Law firms pounce on Bellamy's with litigation funders' support
Top lawyer sees litigation funding boosting SG's disputes resolution space