HSF partner becomes deputy High Court judge... Transaction management tech for global firm...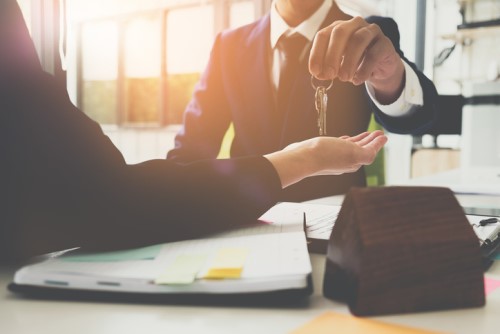 Downtown San Francisco is the location for international firm Bird & Bird's first foray into the US.
The representative office will offer the firm's US clients non-US legal advice in their own time zone, while acting as a platform for the firm's work with US partner firms.
"Our firm vision, to be the number one law firm in the world for organisations being changed by technology or the digital world, is consistent with us having a presence in one of the most innovative, technology and IP-rich cities in the world," said CEO David Kerr.
Relocating to the office from Milan is Stefano Silvestri, partner and Co-Head of Bird & Bird's International Corporate Group. He is joined by IP partner Nick Aries, previously based in London.
The duo will co-lead the office which also sees a lateral hire from Taylor Wessing, Kai Westerwelle, who co-founded that firm's Silicon Valley office and co-lead its US group.
They will be joined by a senior associate from Bird & Bird's Asia Pacific offices in the coming months with the selection process currently underway.
HSF partner becomes deputy High Court judge
Herbert Smith Freehills partner Adam Johnson QC has been appointed as a deputy High Court judge in England & Wales.
The commercial litigator is expected to sit for around 30 days per year over his four-year term. He was recommended for the role by the Lord Chief Justice of England & Wales.
Johnson became a QC last year and has been with HSF for 30 years having joined as an articled clerk in 1988.
Justin D'Agostino, Global Head of Dispute Resolution and Managing Partner for Asia praised Johnson, who will remain at the firm alongside his High Court duties.
"This is another prestigious award for Adam and we really are very proud of him. This is a richly deserved professional appointment for him and it is also a tribute to the strength and excellence in advocacy which we have nurtured for many years," said D'Agostino.
Transaction management tech for global firm
Clifford Chance is rolling out a transaction management solution across its global offices.
Workshare Transact will enable lawyers to manage transactions in a clear and simple way and the roll-out will initially target Conditions Precedent or closing checklist processes in their transactional practice groups.
The roll-out is being delivered in conjunction with the firm's Best Delivery Hubs, including Asia Pacific's Singapore hub.
Oliver Campbell, Global Head of Client Service Solutions at Clifford Chance, says that technology is an increasingly important part of how the firm delivers best value for clients.
"Workshare Transact is an excellent example as it provides a clear, efficient and transparent way to collaborate even more effectively with our clients," he said.