One of the Big Four professional service firms, more recently touted for stealing private practice talent, has triumphed again: It's raided the tax controversy practice of a national firm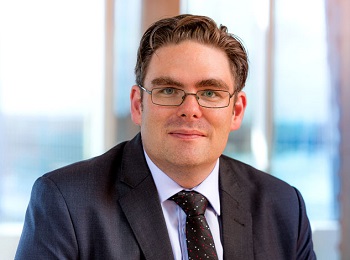 KPMG Australia has announced the appointment of three senior lawyers from national firm Maddocks' tax controversy practice.
Jeremy Geale, the head of legal and tax services, told
Australasian Lawyer
that the move represents a significant investment by KPMG Legal and Tax Services and confirms its position as the premier practice in Australia for tax controversy services.
The trio joining KPMG is led by Angela Wood, a senior tax controversy partner at Maddocks. Ross Hocking and Angelina Lagana, also senior tax controversy lawyers at the firm (special counsel and senior associate respectively) have made the leap alongside Wood.
The team has worked together for over 10 years, building what has become one of the leading tax controversy teams in Australia, with significant expertise in transfer pricing.
Nationally, the recruitment of the three lawyers means that KPMG Legal and Tax Services will grow from a practice of six specialising in tax controversy services, to one of nine partners and special counsel, with dedicated offices in Sydney, Melbourne and Brisbane.
"And 12 months ago we were only a team of four," says Geale. "We'll be looking to continue that growth. We aim to be the number one tax controversy practice in Australia."
It's an ideal time to tap into that market due to the huge increase in the number of ATO disputes over the past few years, he says.
"You only need to pick up the paper in the last couple of weeks to see the challenges corporates face that could lead to tax disputes."
The new recruits offer "impeccable" credentials and lend KPMG clients a point of difference thanks to their in-depth knowledge about how the ATO works, Geale says.
He thinks KPMG is an attractive offering for private practice lawyers because it provides legal services that are integrated with general tax offerings, and allows for the opportunity to resolve matters much earlier on before they get to litigation.
"I think these three coming over to KPMG shows confidence in our direction. It's a bold move for us in terms of the tax controversy market… [but] we're certain about it. We've taken a different strategy and we're investing in talent outside of KPMG to acquire different skillsets."
And Geale predicts we'll only continue to see private practice lawyers coming over to the Big Four.
Gary Wingrove, CEO of KPMG Australia, says the team hire reflects KPMG's investment-led growth agenda, and demonstrates its commitment to investing across all parts of our business.
"Companies are increasingly demanding specialist expertise and by meeting their needs we will achieve growth both for our own firm and for our clients," he says.