As part of its crusade towards having a national footprint, one of the Big Four has just established a permanent presence in Brisbane after nabbing a top tax partner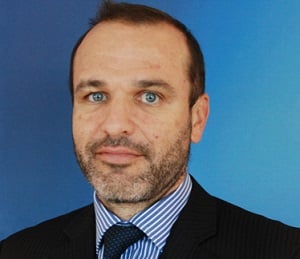 KPMG Tax Law has established a permanent presence in the Brisbane market after recruiting David Marschke, previously a tax partner with lawyers McCullough Robertson.
The move is a step towards the practice's projected national footprint, and will complement its other permanent offices in Sydney and Melbourne, KPMG Tax Law head Jeremy Geale told
Australasian Lawyer
.
It also comes after all of the Big Four accounting firms - KPMG, Deloitte, PricewaterhouseCoopers and Ernst & Young – confirmed that they were employing strategies to take a piece of the legal market pie.
Geale says KPMG Tax Law, an affiliation of KPMG, will not repeat past mistakes, which saw accounting firms fail to triumph in the legal space after trying to offer full legal services.
"We've got a very focused strategy, which is providing services that are just focused on tax law," he says. "We offer two things: One is we have people who are genuine tax dispute specialists – I've worked in other law firms and you typically get a commercial litigator doing tax matters. The second is the ability to work seamlessly with other tax professionals."
New recruit Marschke's experience in the middle market sector and private enterprise makes him the ideal candidate to lead KPMG Tax Law's Brisbane office as special counsel, says Geale.
He will also work closely with KPMG's national Private Enterprise practice, which advises small to medium-sized private and family-owned businesses.
And Marschke is not the first to jump ship – Sarah Dunn, a former senior litigation partner with
Herbert Smith Freehills
, also recently joined the practice as a partner in Sydney.
In light of these latest appointments, Geale confirms that KPMG Tax Law will continue to step up its efforts to snatch top legal talent.
Peter Bobbin, managing principal of law firm Rockwell Olivier's Sydney office told
Australasian Lawyer
that such poaching from the already limited legal talent pool is one of the biggest threats that mid-larger tier law firms face in Australia.
Geale agrees the threat is real, and warns KPMG is not alone in its quest for new talent.
"We're looking for the best people across the law firms – us and our competitors – we're out there to poach the best talent and offer them the opportunity to excel in the KPMG environment."
Accounting firms make an attractive offering for lawyers because they offer far greater access to ASX Top 200 clients and allow lawyers to add value earlier on in the litigation process than they normally could, he says.
He also responds to recent reports that some law firms, like Rockwell Olivier, are fighting back and reversing the assault by expanding into the accounting practice space.
A couple of months ago the firm started a tax agent company, RO International Tax Services Pty Limited, that offers international commercial clients an independent tax agent service.
But Geale says Australian law firms will struggle to make moves into accounting because unlike their Big Four nemeses, they have a far smaller global grasp.
"Even if you look at law firms that are global it's not a true global model – they may play in the global market but they can't deliver that model in every country," he says. "No doubt law firms will try to compete on that level but I see from a client's perspective our offer is much more attractive because we have a global reach and much greater depth of specialisation."