A UK study has warned the threat of accountancy firms should not be underestimated.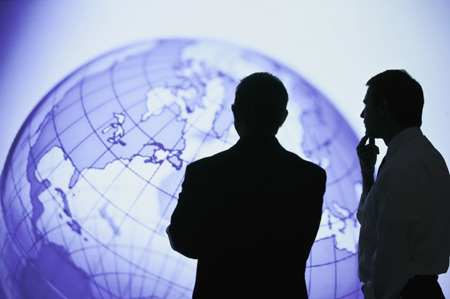 The UK Law Society has released a report warning law firms not to underestimate the threat of the Big Four accountancy firms on the legal market.

The opening of more markets globally to accountancy firms as more jurisdictions allow ABS is a significant game changer for international law firms, which, the report said, are more focussed on stealing market share from one another than managing the competition from new market entrants.

"As businesses adapt to a turbulent environment, opportunities are emerging for accountants to assume a far greater organisational remit," the report said.

"The potential exists to leverage the capabilities of the accountant across all aspects of corporate decision-making, from strategy formulation through to defining new business models."

The Future of Legal Services report reveals that Ernst & Young hired more than 250 lawyers in 2013, launching legal services in 29 countries around the world and KMPG, PricewaterhouseCoopers and Deloitte all followed closely behind.

"The possibility of new markets opening up (especially Brazil and India) and of more jurisdictions allowing ABS is looming," the report said.

"The implications of the Big 4 accountancy firms offering legal services should not be underestimated.

"These four are gaining ground in overseas markets, and perhaps readying themselves for changes to the ABS rules in other regimes to be able to offer legal services in currently closed markets."

According to the report, both Deloitte and KPMG have recently expanded their legal service offerings by hiring additional lawyers in the UK, Germany, and Asia.