Legal finance business sold to private equity firm… Innovation leader appointed at Hogan Lovells…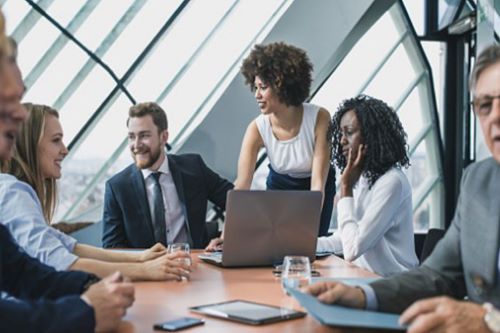 Baker McKenzie adds 'follow the sun' hub in North America
Baker McKenzie has added to its innovative legal centres in Manila, Belfast, and Buenos Aires with its first in North America.
"Our Tampa Center joins our other Centers in Manila, Belfast and Buenos Aires in providing follow-the-sun support to our 76 offices around the world," said Jason Marty, Baker McKenzie's Chief Operating Officer. "These centers of excellence are enabling us to deliver on our promise to clients to provide more creative, innovative, cost-efficient solutions that meet their business needs."
Baker McKenzie's Tampa Center in Florida is inside SunTrust Financial Centre and offers a mix of alternative workspaces, individual workstations, and collaborative work zones.
It currently employs approximately 120 people in Legal Services, Finance, IT, Knowledge Management, Operations, Business Development, Marketing and Communications and Talent. It will eventually grow to 300 employees.
Legal finance business sold to private equity firm
Vannin Capital has been acquired by New York based private equity firm Fortress Investment Group.
The legal financer abandoned plans to launch an IPO on the London Stock Exchange some months ago; the fundraiser would have boosted further expansion in North America and Asia Pacific.
Fortress has been a significant investor in the legal finance market in recent years and will acquire 100% of the interests of several shareholders including Bramden Investments, a private equity vehicle funded exclusively by the DLA Group, which is the largest shareholder.
"Vannin has been a leading investor and innovator in the litigation finance space, and we've enjoyed our partnership to date" said Gordon Runté of Fortress. "We believe this acquisition is a logical next step and natural fit for our business, and it will complement the breadth of our relationships and leadership in the space"
Vannin was founded in 2010 and now has offices in the US, Australia, and Europe.
Innovation leader appointed at Hogan Lovells
Hogan Lovells has appointed privacy and communications partner Mark W. Brennan as its lead innovation partner.
Brennan is tasked with driving the global firm's innovation in client service, new products, and legal innovation across the firm's global business.
"Hogan Lovells has built a highly distinctive reputation for its innovative thinking around client work and Mark has the passion, knowledge and experience needed to drive us forward in a way that is visible to our people and to the market, said Hogan Lovells CEO Steve Immelt. "An innovation mindset needs to inform every aspect of our business client relationships, how we do business, how our people work, our culture, and our engagement with local communities."
Based in Washington, DC, he will build on the role previously held by partner Harriet Pearson.