Norton Rose Fulbright adds to global cyber team... Nixon Peabody CWL hires financial industry professional...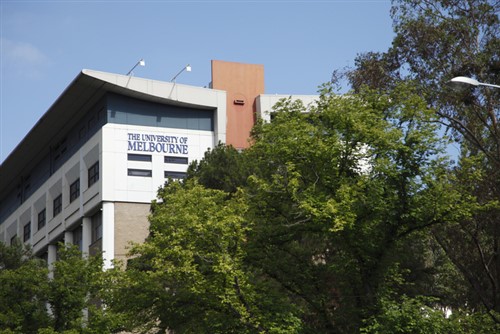 The University of Melbourne has made it back into the top 10 universities in the world for law and legal studies.
The uni was last in the top 10 in 2016 but last year was outranked and slipped to 11th. This year's return to number 8 comes as the university also climbs to 39th in the overall Quacquarelli Symonds (QS) World University Rankings.
"This is a great result for the University, which we wouldn't have been able achieve without the hard work and commitment of our researchers and professional staff," said Vice-Chancellor Professor Glyn Davis. "It's encouraging to see that the University is now placed in the top 40 globally across the three major ranking bodies."
Elsewhere in Australia, The Australian National is ranked joint 12th, University of Sydney is 14th, University of New South Wales is 16th, Monash is 26th, University of Queensland is 36th, and University of Technology, Sydney is joint 40th.
There are also top 50 rankings for New Zealand's University of Auckland (29th) and University of Wellington (38th).
The world's top 10 for law and legal studies are:
1. Harvard
2. Cambridge
3. Oxford
4. Yale
5. Stanford
6. New York (NYU)
7. California (UCB)
8. Melbourne
9. London School of Economics
10. Colombia
Norton Rose Fulbright adds to global cyber team
Three prominent cyber security and privacy lawyers have joined the Global Cyber Risk Group at Norton Rose Fulbright.
Chris Cwalina joins as the firm's global co-head of cyber risk, based in Washington; he was previously co-chair of Holland & Knight's cybersecurity and privacy team.
In New York, Steven Roosa will head up the firm's data lab and also joins from Holland & Knight.
Finally, Jeewon Serrato will lead the US data protection, privacy, and cybersecurity team from his San Francisco base.
"Norton Rose Fulbright is the perfect law firm for us. As well as having a coast-to-coast presence in the US, we will have a significant platform of experienced cyber and privacy lawyers across the globe, which will be of considerable benefit to us and our clients. Our practice fits nicely with the talented team that is already in place, and we could not be more excited to start working with our new colleagues," said Cwalina.
Nixon Peabody CWL hires financial industry professional
Nixon Peabody's Hong Kong office has hired financial industry professional John Maguire for its partnership.
Maguire was head of corporate finance at Yunfeng Financial Group and has held similar roles at other Hong Kong financial services firms.
He is also currently chairman of the Hong Kong Securities and Investment Institute, a deputy chairman of the Securities and Futures Commission's (SFC) Takeovers and Mergers Panel, a member of the Listing Committee of the Stock Exchange and serves on a variety of other committees and bodies.
Meanwhile, consultant Patrick Lee is promoted to partner in the firm's corporate practice.
"As Hong Kong's capital markets continue to attract global capital, our expanded corporate team at Nixon Peabody CWL is well-positioned to assist clients from around the world," said David Cheng, chair and managing partner of Nixon Peabody's China & Asia Pacific practice.