Dentons shows success in lawyer stress-reduction pilot… Global deals set to slip in 2019 but Asia Pacific to buck the trend…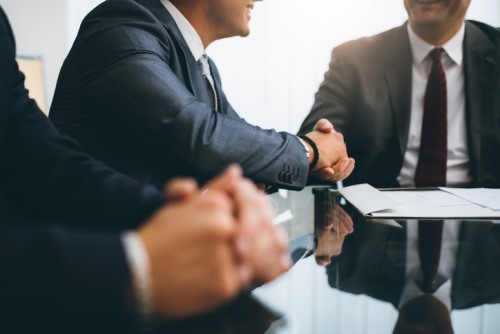 Global firm Jones Day has announced a 46-strong round of promotions to its partnership, effective 1st January 2019.
Among them are two lawyers from Australia and one from Singapore, all becoming partners in the global disputes practice. The bulk of the new partners are in the US and Europe.
In Brisbane, Annie E. Leeks makes partner with more than 10 years of experience in Australia, Canada, and the United Kingdom and before joining Jones Day she was lead legal counsel at a major airline and worked at several international law firms.
Maria Yiasemides joins the partnership as an experienced litigator with a focus on corporate insolvencies and reorganizations involving Australian and multinational enterprises.
Meanwhile in Singapore, Zachery Sharp becomes partner with a focus on international disputes resolution, especially international arbitration and cross-border disputes arising out of major capital projects and investments.
Dentons shows success in lawyer stress-reduction pilot
A pilot program designed to help lawyers and professionals develop essential business skills, including the ability to manage emotions and stress more effectively, has seen some positive results at Dentons.
Around 60 participants from around the firm's offices in Europe took part in a mindfulness initiative called NextMind, believed to be the first of its kind to be launched by a global law firm across the region.
Participants completed a self-assessment of their wellbeing and stress levels before and after the program and reported an average reduction in stress of a third.
They also reported a 75% improvement in social wellbeing, an 18% improvement in emotional wellbeing, and 16% improvement in self-efficacy.
The results mean Dentons is now planning a wider roll-out in the region over the next year.
Global deals set to slip in 2019 but Asia Pacific to buck the trend
A predicted slowdown in the global deals activity will not be felt as deeply in Asia Pacific.
With US interest rates on the rise and a weakening Eurozone, M&A value is expected to dip to U$2.9 trillion in 2019 from $3.1 trillion in 2018; and then to $2.6 trillion in 2010.
The forecast, from Baker McKenzie, notes that the US and Asia Pacific will stay on track. Asia Pacific will benefit from emerging economies that appear less impacted by the Fed increasing rates than in previous cycles.
US trade with China and Brexit will be among the issues that could derail expectations, but Ai Ai Wong, Global Transactions leader, Baker McKenzie, is broadly positive.
"We are predicting a modest slow down next year but we think that global business, particularly in the emerging markets is in pretty good shape to deal with any economic upsets. The fundamentals for deal making remain strong," he said.
The forecast predicts solid growth in the domestic IPO market in 2019 in North America, Asia-Pacific and Latin America with global deal values set to increase from U$151bn to $164bn with several flagship issues coming to market. Thereafter, IPOs take a temporary pause in 2020, as potential issuers wait for the adjustment in equity markets to finish.
"Business has become more immune over time to global macro uncertainty and have learnt to live with volatility. Even with a cooling global economy and rising protectionism we remain confident that the environment and appetite for deal making remains strong among corporates wherever they are in the world," concludes Wong.