Partnership will release courses that tackle workplace compliance issues in Australia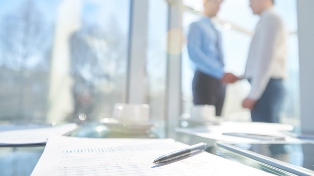 An American eLearning giant has partnered with a leading Western Australia law firm to launch a series of courses that tackle workplace compliance.
Skillsoft and
Jackson McDonald
has launched a series of five short courses that cover key business risks around harassment and bullying, equal employment opportunity, and privacy.
"Workplace discrimination and misconduct continue to be a prevalent problem which must be addressed in the Australian workforce," said Renae Harding, Jackson McDonald special counsel.
The most recent Safe Work Australia "Psychosocial Health and Bullying in Australian Workplaces"
report
found that harassment and bullying is the second most prevalent cause of mental stress claims at 29%, coming under only work pressures at 30%.
The study estimated that employers lose around $6bn every year because of productivity losses due to inadequate commitment to psychological health and safety at work.
"We see a growing need for effective compliance training to address these critical issues and help reduce the employee strain, cultural deficit and financial burdens placed on these organisations," said Melissa Ries, Skillsoft VP and GM of Australian regional sales. "The lack of understanding around compliance-related issues, coupled with weak reference and training materials for companies to use, has led to a growing trend around workplace compliance claims."
Jackson McDonald, based in Perth, has more than 200 staff including 27 partners. The firm specialises in workplace relations, work health and safety, real estate, planning and construction, commercial litigation, commercial taxation, corporate advisory, mergers and acquisitions, mining and resources, energy, insurance, reconstruction and insolvency, and private client services.
Related stories:
Global firm continues resource rollout in bid to capture Asian hedge fund startup market
IP rights educational tool launched by commercial firm