The latest figures show steep declines in M&A both annually and quarter over quarter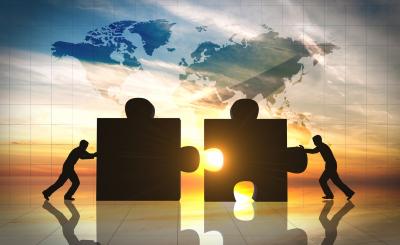 Mergers and acquisitions of companies with ties to Australia or New Zealand dropped precipitously in the first quarter of the year, according to Reuters' latest M&A legal advisors league tables.
Announced deals with any Australia or New Zealand involvement totalled US$14.73b in the first quarter, a 42.7% decline from the same quarter in 2016 and a 76.2% fall on the quarter. Announced deals volume totalled 403, down 5% year on year and 28.9% quarter on quarter, respectively.
Completed deals totalled US$12b, down 33% YoY and 67.8% quarter over quarter, respectively. The total number of completed deals is 289, a 4.9% drop on the year and an even larger 24.7% decline compared to the last quarter.
Below are the Australasia league tables: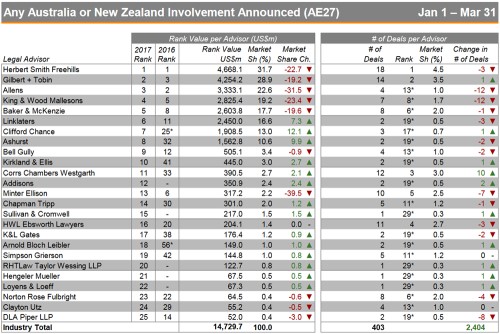 Source: Thomson Reuters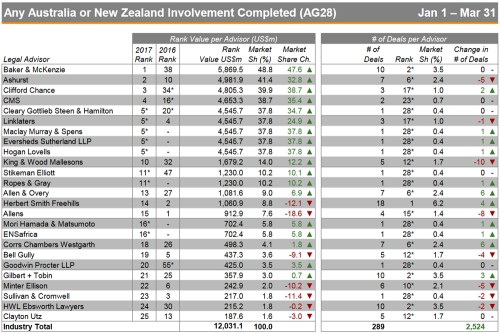 Source: Thomson Reuters
Related stories:
Firm bullish on 2017 M&A activity as it tops three different league tables
Top firm sees promising year for Australian M&A