An Australasian legal leader has played a role in the world's first-ever presidential election audit.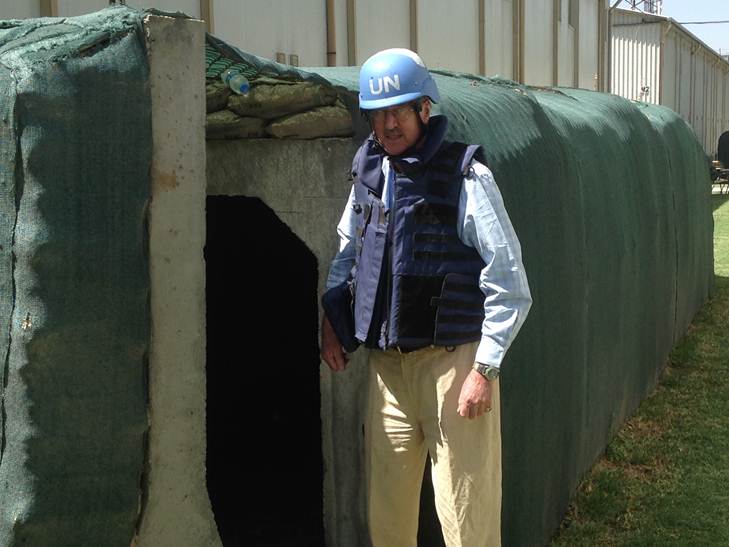 An Australasian legal leader has played a role in the world's first-ever presidential election audit.
Speaking with Australasian Lawyer magazine, former New Zealand Attorney-General and current public law consultant with Bell Gully, Paul East
QC shared his experience of auditing Afghanistan's presidential run-off election.
The 2014 audit, which was overseen by the United Nations Development Programme, was conducted in warehouses in the Independent Election Commission compound, with election specialists working in two shifts.
The audit team checked almost 23,000 ballot boxes, each of which contained 600 votes. The audit involved checking the paperwork and two bundles of 50 votes from each ballot box; where there were irregularities ballot boxes were recounted. According to East, approximately one in every five or six ballot boxes was recounted.
"Regrettably, on a fair number of occasions we found that the same hand had marked many of the ballot papers," he said
.
"There was further indication of fraud in a more general sense because there were a million votes more cast in the presidential run-off election where there were only two candidates than there had been in the primary election where there'd been many more candidates. Generally, the number of ballots cast in a presidential run-off drops; it doesn't increase. But in fact it increased by about a million votes, so that led to suspicions as well."
A total of 1,206 ballot boxes were invalidated by auditors. But for some of ballot boxes audited, no votes had been cast at all.
"The Taliban were utterly opposed to the vote – there was a lot of violence conducted around the election – and election officials themselves by and large did an excellent job in very difficult circumstances. The second ballot box that I opened had none of the ballot papers used at all, and the report from the polling station said that the returning officer had been killed and the polling station had been closed shortly after it had opened in the morning," he recalls. "I'm full of admiration for the Afghani people because they voted under very difficult circumstances."
At the conclusion of the three-week audit, Ashraf Ghani Ahmadzai was named president. Ghani was subsequently sworn in and his opponent, Abdullah Abdullah became Afghanistan's chief executive.
According to East, the election audit model could be applied in other disputed polls.
"One always wants to see an election conducted in a manner where there's very little argument once the results are posted, but I can see that there is room for [an election audit process] and it seemed to work on this particular occasion," he says. "If there is reason to doubt the result of an election because of fraud, then I think an audit is a very simple way of dealing with the matter, although it is quite time-consuming and does pose difficulties in manpower and logistics. I think it does bring some finality to the result, as long as you can get the candidates to accept it."