Rothschild senior advisor among new Ashurst board members… MoFo taps Reed Smith as it builds real estate foundations…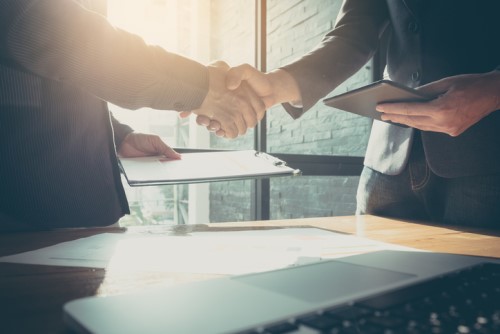 Australian Kate Brown de Vejar has joined DLA Piper as global co-chair of the international arbitration practice.
She will be based in Mexico City and New York as a partner in the litigation practice and will co-chair arbitration along with Paris-based Michael Ostrove.
Brown de Vejar, who joins from Curtis Mallet-Prevost, Colt & Mosle S.C., received her LL.M. from Harvard Law School and her B.A. and LL.B. from the University of Queensland in Australia.
"Kate brings an impressive and unique background that makes her ideally suited to lead our global International Arbitration practice," said Loren Brown, co-chair of DLA Piper's global and US Litigation practices. "She is highly regarded throughout the international arbitration community, and has received a number of industry accolades, including being appointed to represent her home country of Australia at the meetings of a United Nations Commission on International Trade Law (UNCITRAL) working group on arbitration and conciliation."
Rothschild senior advisor among new Ashurst board members
Ashurst has appointed two new independent directors to its board with effect from 1st April 2019.
Robin Lawther is non-executive director of UK Government Investments and Oras Invest. She previously held several senior investment roles during a 20-year tenure at JP Morgan in London and New York. She will chair Ashurst's audit committee.
Wu Gang is senior adviser to Rothschild & Co Hong Kong Limited and has held several senior positions in investment institutions in London and Hong Kong.
"It is a fascinating time to join the Board of Ashurst, which has a very strong position in both Europe and Asia Pacific and is at a growth phase. I hope to be able to bring my international experience to bear at a time of significant opportunity and changes for the legal market," he said.
MoFo taps Reed Smith as it builds real estate foundations
Morrison Foerster has expanded its global real estate practice to London with the hire of a senior partner from Reed Smith.
Oliver s'Jacob was the chair of Reed Smith's European Private Equity Real Estate practice.
His addition to the MoFo team fits the firm's strategic strategy to build complex real estate capability to the UK capital, complementing its offering in Germany and globally.
Co-leader of the global PERE practice and Asia managing partner Eric Piersner says real estate investment has become increasingly global and Europe is a key areas for many players and MoFo clients.
"I'm delighted that, with Oliver joining us in London, we are able to offer our clients this additional sophisticated real estate expertise in Europe and look forward to Oliver spearheading further growth in the real estate space in Europe," he said.