Weil hires global antitrust co-head… Lawyers trusted more than bankers, less than hairdressers… Actress sued by her frozen embryos…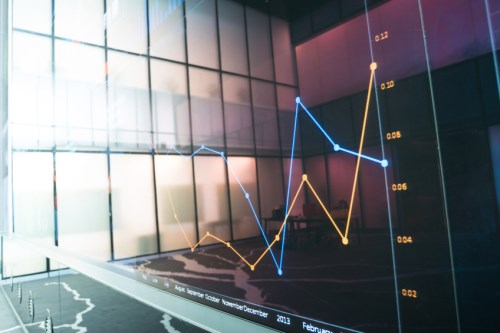 Asia Pacific leads Linklaters revenue
Revenue at international firm Linklaters gained 3.3 per cent in 2015/16 and was particularly strong in Asia Pacific.
The firm's accounts show that the region contributed 12 per cent of global turnover and grew 7 per cent from the previous financial year. The rate surpassed that of the UK region which grew 5.3 per cent.
Linklaters' Asia Pacific offices include Singapore, Mainland China, Hong Kong and Japan; and its alliance with
Allens
in Australia.
Weil hires global antitrust co-head
Kevin Arquit is joining Weil, Gotshal & Manges in January as a partner and co-chair of the firm's global antitrust and competition practice. He currently heads the competition practice at Simpson Thacher & Bartlett and will be based in Weil's New York office.
Lawyers trusted more than bankers, less than hairdressers
The public's trust in lawyers is very much mid-range according to a new poll which ranks nurses at the top and politicians at the bottom.
The survey of more than 1,000 adults in the UK reveals that just 52 per cent said lawyers tell the truth while 44 per cent said they don't and 4 per cent weren't sure.
Judges (81 per cent) and the police (71 per cent) fare better for telling the truth and lawyers also rank below nurses, doctors, teachers, scientists, priests, hairdressers, TV newsreaders and the man/woman in the street.
Among those rated less likely to tell the truth than lawyers are bankers, real estate agents, economists, journalists and politicians.
Actress sued by her frozen embryos
An American actress is being sued by her own frozen embryos as her ex-fiancé tries to gain access to them and their as-yet unused trust fund.
The New York Post reports that Modern family actress Sofia Vergara and her former partner Nick Loeb separated having created the embryos through IVF in 2013.
Loeb wants control of the frozen embryos and the trust fund that was set up for them so that he can have children in the future. The lawsuit claims that "Isabella" and "Emma" are being denied their inheritance by not being born.
While laws on frozen embryos vary around the world, the case has raised the question in the US as to who can claim 'ownership'.