Despite key issues driving down results, the firm has a positive outlook for the new financial year.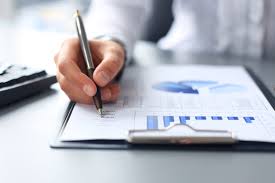 Ashurst
has posted a significant decline in revenue and profit per equity partner (PEP) as the firm encountered several key issues in the year that ended April 30.
The London-headquartered global firm said turnover for the financial year 2015-16 was £505 million, down from £533 m in the previous year on a like-for-like basis. Meanwhile, average PEP was of £603,000 for the period, down from £716,000 last year on a like-for-like basis.
"Our results last year are not what I wanted them to be," managing partner
Paul Jenkins
said of the results.
However, he remained optimistic for the current year, saying: "I am confident that the new leadership team and a continued focus on clients, efficiency and innovation will deliver a stronger performance in FY17."
Among the issues Jenkins identified that contributed to the lowered fiscal results are significant investment on efficiency and innovation, expected to benefit the firm in the longer term but has impacted the bottom line in the shorter term.
Jenkins also said that market conditions were more challenging than anticipated, particularly in the global slowdown in the oil and gas and the mining sectors, geopolitical ambiguity in China and a weakened pound sterling.
Forex impact drove down turnover by 5%, Jenkins said.
On the brighter side, nonetheless, is the firm's Asia and Continental Europe operations, particularly in Paris and Hong Kong.
"We have increased revenue in most of the financial services sectors within which we operate, notably funds. The built environment sector has also performed well," Jenkins said.
Major mandates of the firm include Gala Coral's £2.3bn merger with Ladbrokes and in Nippon Life Insurance Company's A$2.4bn acquisition of 80% of the outstanding shares in MLC Limited a subsidiary of National Australia Bank.
It also participated in the A$6bn-plus warehouse securitisation of GE assets, acquired by a consortium, Australia and New Zealand Banking group Limited's sale of its Esanda dealer finance portfolio for a purchase price of approximately A$8.23bn and the €2.6bn project financing for the construction of the Pedemontana Lombarda toll road.