Hogan Lovells represents Twitter in "fake news" debut… Want to be a UK judge? Better become a barrister…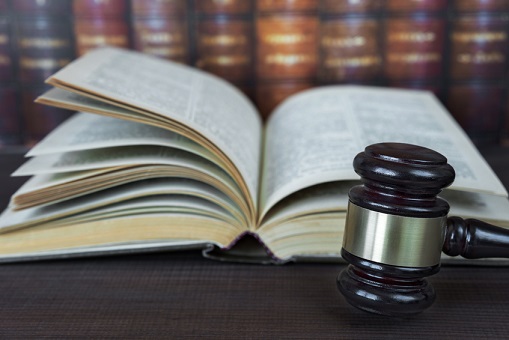 Ashurst partners with Cognia to advance legal services solutions
The legal services solutions business of Ashurst will gain additional capabilities from a new partnership.
Ashurst Advance will work with Cognia Law, a supplier of managed legal services solutions, to work with its Delivery teams to provide solutions to meet the growing demand from clients.
Head of Ashurst Advance Chris Georgiou says that partnerships like this will increasingly define the legal services market.
"By combining the best of Ashurst's capabilities with the best available resourcing, process, technology, data and consultancy services in the market, we can continually offer our clients the most powerful and cost-effective solutions for their business challenges," he said.
Hogan Lovells represents Twitter in "fake news" debut
The first fake news case to be brought under new legislation in France has been successfully defended by Hogan Lovells.
A European Deputy running for re-election and a French senator brought a claim against Twitter France SAS aiming to have a tweet regarding 'yellow vest' events.
The judge ruled that Twitter France SAS was not the correct entity to sue as services were provided by Twitter International Company; and further ruled that the tweet did not breach French laws as, although exaggerated it related to facts.
The Hogan Lovells team was led by partner Christelle Coslin.
Want to be a UK judge? Better become a barrister
Becoming a judge in the UK appears to be easier for barristers than solicitors.
Barristers are twice as likely to be recommended for the bench according to the Judicial Appointments Commission.
The figures show that 2,503 current or former solicitors applied to be judges in 2018/19 with 351 successful (13%); while 1,542 current or former barristers also applied with 395 being chosen (27%).
The stats are better on gender with women making up 51% of applicants and 48% of those recommended for appointment. Black, Asian, and minority ethnic (BAME) people made up 22% of applicants and 14% of recommendations.
The figures also show that declaring a disability made no statistical difference to recommendation for appointment.
Younger applicants were slightly more likely to be recommended with 46% of applicants and 52% of those recommended for appointment were aged 45 and under.
Social mobility statistics shows that 70% of applicants and those recommended attended a state school.