The new board members have been with the firm since the 1980s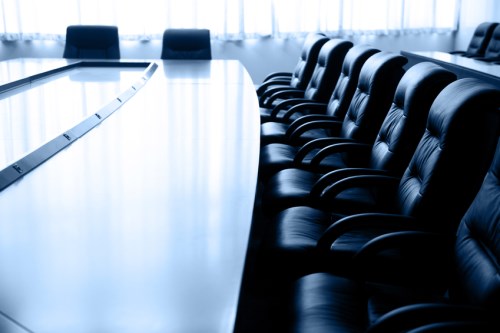 Ashurst
has elected two Sydney partners as members of the firm's board.
Restructuring, insolvency, and special situations partner James Marshall and tax partner Barbara Phair will serve for three years on the board.
Marshall and Phair have both been with the firm since the 1980s. Marshall – who specialises in credit risk advice to lenders and creditors, secondary debt market matters, financial restructuring of distressed companies advice to boards, and distressed mergers and acquisitions – joined the firm in 1989 and became a partner in 1997.
Phair, who has extensive experience in stamp duty, payroll, land tax, and GST, joined the firm in 1986. She became a partner in 2000 and has built a reputation for her expertise on the implications of indirect tax legislation on a wide array of transactions, including business sales, financial transactions, property acquisitions, and cross-border deals.
London corporate partner Karen Davies was also elected to the board for a three-year term.
Davies, who specialises in M&A and equity capital markets work, joined Ashurst in 2011 and became a partner in 2012. She has extensive experience in domestic and cross-border finance matters, advising both corporate clients and investment banks.
The election of the three new board members comes as the terms of partners Jennie Mansfield, Angela Pearson, and Roger Davies near completion.
The firm's current board is comprised of:
Ben Tidswell (chairman, London)
Mary Padbury (vice chairman, Melbourne)
Paul Jenkins
(managing partner, London and Sydney)
Roger Davies (partner, Perth)
Bernd Egbers (partner, Munich)
Jennie Mansfield (partner, Sydney),
Angela Pearson (partner, London)
Jason Radford (partner, London)
Jan Gooze-Zijl (COO, CFO, London)
Robert Gillespie (independent)
David Turner (independent)
Related stories:
Top firm partner receives rare accolade
Australia's largest serviced residence provider formed with aid of top firms