Legal aid law firms cooperative launched in New Zealand…New home for HSF in Perth… Sydney lawyer returns to Dentons…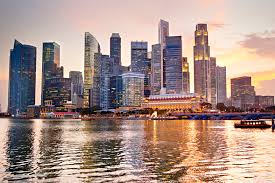 Ashurst announces formal alliance in Singapore
Ashurst has entered into a formal law alliance (FLA) in Singapore following approval from the city-state's Legal Services Regulatory Authority.
The alliance is with ADTLaw, formerly ADTvance Law which was founded by Dawn Tan, previously a partner at Rajah & Tann Singapore LLP. The FLA will be known as Ashurst ADTLaw.
"Ashurst is a renowned law firm with an exceptionally strong offering and reputation across Asia," Tan said. "This alliance marks an important and significant milestone for our firm. We look forward to embarking on a new chapter of growth with Ashurst."
Legal aid law firms cooperative launched in New Zealand
Legal Aid Providers Aotearoa has launched a new national cooperative of law firms in New Zealand with the aim of protecting access to justice for vulnerable people.
More than 130 firms have been approached to join the cooperative which will offer an 0800 number and a website to enable low income clients to find lawyers who offer legal aid.
Sydney lawyer returns to Dentons
David Morgan has returned to Dentons in Sydney as a special counsel in the Banking and Finance team.
Morgan has 15 years of both local and international experience, advising banks and other financial institutions on complex financial transactions and was previously with
Gadens
.
"It's an exciting time to be a part of Dentons in Sydney. The firm is in a particularly strong position with its domestic panel appointments plus a truly global network, which has seen and will continue to see work flow in from offshore," Morgan said.