The international firm increased turnover by 4% and maintained an 11% profit per equity partner growth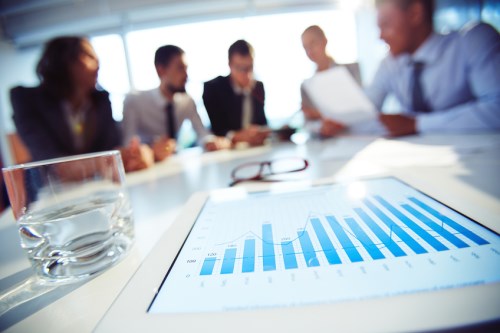 Ashurst has boosted its turnover for the fiscal 2017-18 year off the back of growth from all its divisions and particularly strong performance in Australia and China.
The international firm reported revenues of £564m, up 4% from £541m in 2016-17. It has reported an average profit per equity partner (PEP) of £743,000, maintaining an 11% increase from the previous period when PEP stood at £672,000.
"We have seen a strong performance globally, with growth across all divisions. This reflects a continued emphasis on driving revenue and profitability by focusing on clients, high performance and implementing further initiatives to improve efficiency and innovation in service delivery," said Paul Jenkins, Ashurst managing partner.
Ashurst has turned its fortunes around since the two-year downturn right after its merger with legacy Blake Dawson in Australia in 2013. This is its second consecutive year of growth.
Ashurst had a healthy year in the Asia-Pacific region, Jenkins said.
"APAC has again continued to perform well. We have achieved double-digit revenue growth in Australia, and China put in an excellent performance in a year in which we also launched a Joint Operating Office in Shanghai with Guantao. Demonstrating our ongoing investment in Singapore, we also established a formal law alliance with ADTLaw," he said.
Ashurst also achieved double-digit revenue growth across key practices in the UK. The firm continued to "grow substantially" in the Middle East, and "impressive results" were seen in the German business in continental Europe with growth across all practice areas, Jenkins said. Ashurst recently announced its expansion in Luxembourg.
In terms of growth per practice area, the firm's global dispute resolution, real estate, competition, regulatory, and employment groups had a particularly strong year, the managing partner said. Restructuring and special situations has also seen very high levels of activity across Europe, as has corporate and banking in London, he said.
"During the last financial year we also continued to make significant investment in the business, including 31 strategic lateral hires. Another year of profitable growth enabled us to make 24 internal promotions, and reflecting the firm's focus on identifying, supporting and developing the pipeline of female talent, 58% were female," he said.
"I am confident that our strong trajectory will continue in FY19. In the last two years, we have focused on achieving sustained revenue and profit improvement. There are many significant prospects and opportunities that lie ahead as we build on our achievements as a high performance and collaborative firm committed to operating at the forefront of change in the industry," he said.
The firm's representative mandates include several deals in Australia and New Zealand, including advising AIA Group on its $3.8bn acquisition of Commonwealth Bank of Australia's life insurance businesses in Australia and New Zealand and acting for the Victorian Government in its $2.08bn sale of its stake in Snowy Hydro Limited.
Related stories:
Global firm eyes opportunities as it plans Luxembourg launch
Top firm leads as Australian uni aims for world-first feat