The lawyer headcount increase for Asia-based law firms outstripped global peers by more than 50 percentage points.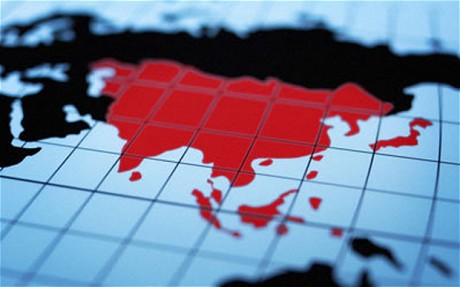 Among the world's largest law firms, those based in Asia recorded the most growth in terms of lawyer numbers in the last five years.
The revelation comes from data from the
2016 Asia 100
ranking published by
The American Lawyer
which revealed that the 50 largest firms in the Asia Pacific region, the
Asia 50
, increased lawyer headcount by 65% since 2011 to 41,255.
This is compared to
The Global 100
and
The Am Law 100
which tallied growth of 14% and 8%, respectively from 2011 to 2016, the publication noted.
Organic growth as well as cross-border M&A activity helped Asia Pacific law firms comfortably beat their peers from other regions.
Dacheng, the Chinese firm which clinched the second spot last year on the same list, topped the
Asia 50
this year with 6,568 lawyers from 3,700 lawyers thanks to its megamerger with
Dentons
.
Second on the list is Yingke Law Firm which had successfully doubled its lawyer headcount without a major merger,
The American Lawyer
noted.
Growing to 2,250 lawyers, King & Wood Mallesons clinched the third spot. The multinational's current form is a result of the 2012 merger between China's King & Wood and Australia's Mallesons Stephen Jacques and the 2013 merger of that firm with the UK's SJ Berwin.
Herbert Smith Freehills
secured the fourth spot with 1,956 lawyers after the 2012 merger between Australia's Freehills and the UK's Herbert Smith.
Rounding up the top five is the Zhong Yin Law Firm with 1,493 lawyers.
Of the five top law firms in the
Asia 50
list, four have the most number of lawyers in China. Only Herbert Smith Freehills among those in the top five have most lawyers in Australia.
In fact, the top ten is dominated by firms which have the bulk of their lawyers in China.
In the sixth spot is DeHeng Law Offices with 1,333 lawyers, followed by Zhong Lun Law Firm with 1,283 lawyers, AllBright Law Offices with 1,229 lawyers and Grandall with 1,200 lawyers – all of which have most of their lawyers based in China.
Completing the top 10 is Kim & Chang which had 816 lawyers who were mostly based in Korea.
Related stories:
Newly minted mega law firm eyes US merger
Study can predict 'M&A attractiveness'