The departure comes after the top lawyer's conduct has been questioned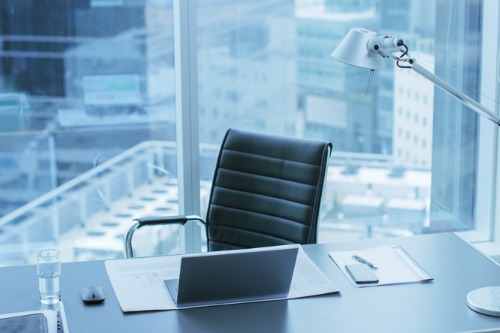 Following a controversial 2019, Alphabet's top lawyer has decided to retire.
David Drummond's stint as the technology giant's chief legal officer will finish by the end of the month, said Bloomberg, citing a note sent by the lawyer to his colleagues on Friday.
In the note, Drummond recalled how co-founders Larry Page and Sergey Brin asked him more than two decades ago to help with what was then an unincorporated start-up. The 56-year-old said that he has felt privileged from the beginning to work with Page and Brin and was thrilled to join full-time in 2002. Drummond was Google's first lawyer.
"With Larry and Sergey now leaving their executive roles at Alphabet, the company is entering an exciting new phase, and I believe that it's also the right time for me to make way for the next generation of leaders. As a result, after careful consideration, I have decided to retire at the end of this month.," Drummond said.
He was instrumental in establishing and running Alphabet's legal function as it became one of the most influential technology companies in the world. He also played a key role in various legal matters, such as the company's exit from China and the right-to-be-forgotten trials in Europe in the last decade. He also presided over the legal department as the company decided on and executed major transactions, such as the acquisitions of Android and YouTube, as well as the establishment of the company's venture capital business.
The departure comes following questions about Drummond's conduct. He was accused last year of having had a relationship with a female employee in the legal department, who later accused him of abandoning her and their child. The former employee, Jennifer Blakely, said she was pushed out of the company and that Drummond repeatedly broke the company's rules on workplace relationships.
Drummond again made headlines last year for selling stock worth US$145m in the weeks before Page stepped down as chief executive of Alphabet. The transactions were Drummond's largest share sales of the company's stock.
Drummond did not receive a pay package on his exit, an unnamed spokeswoman told Bloomberg. The company is yet to name a successor.
"I know this company is in the best of hands, and I am excited for what the future holds for Google, for Alphabet and for me. But, as I move on, I'd like to thank Larry and Sergey and each and every one of you for providing me with the most engaging, challenging and rewarding professional environment that anyone could hope for. I am deeply grateful," Drummond said.