200 legal minds to consider global court reform at DLA Piper HQ… HFW helps shipping body draft first cyber clause…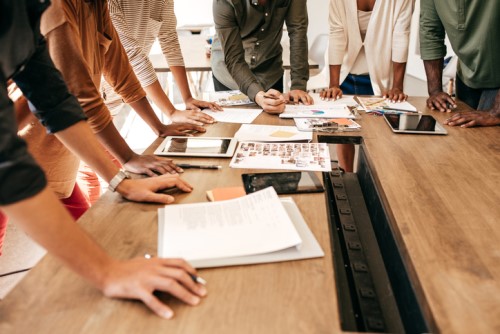 Allens has hired the in-house legal team from banknote tech firm CCL Secure.
The intellectual property specialists are led by Ian Lindsay who joins Allens as Principal Patent Attorney this week with vast experience as an IP practitioner across electrical and mechanical engineering fields.
In the New Year, he will be joined by associate Cici Cui and assistant Sharon Forder.
'Coming from an in-house corporate environment, Ian and Cici bring a wealth of commercial insights and experience unique in the Australian market,' said Linda Govenlock, Head of the PTA team. 'This secures our position as the premier patent team in Australia, offering the full suite of IP services'.
200 legal minds to consider global court reform at DLA Piper HQ
The London headquarters of DLA Piper will welcome around 200 guests this week as an international conference is held to consider court reform.
Judges, senior court officials, academics and legal experts are due to attend the two-day event to exchange ideas, forge new partnerships and discuss the cutting edge of court reform at an inaugural forum.
"More people in our world now have access to the internet than access to justice. Against that backdrop, we are delighted to have assembled experts from more than 20 countries to work together in bringing our court services into the 21st century," said Richard Susskind, president of the Society for Computers and Law which organised the event.
"Online courts, in my view, are the most promising way of ensuring that many more people are able to understand and enforce their legal rights," added Susskind.
Speaking at the first day of the event, Singapore judge Toh Yung Cheung said that transformation happens at the people and process stage with the IT stage following.
Among the ideas featured is the listings app provided by New South Wales courts which has been downloaded 200,000 times and saves 5,000 calls a day.
HFW helps shipping body draft first cyber clause
An organisation whose members control almost two thirds of global shipping tonnage has drafted its first cyber clause with help from HFW.
The clause for BIMCO requires parties to have plans and procedures in place to protect its computer systems and data, and to be able to respond quickly and efficiently to a cyber incident.
HFW is the only law firm on BIMCO's drafting committee for this clause. Its team is led by senior associate William MacLachlan and also includes partners Elinor Dautlich and Toby Stephens and associate Henry Clack.