The firm fielded a cross-practice team to ensure the US$2.2bn deal is finalised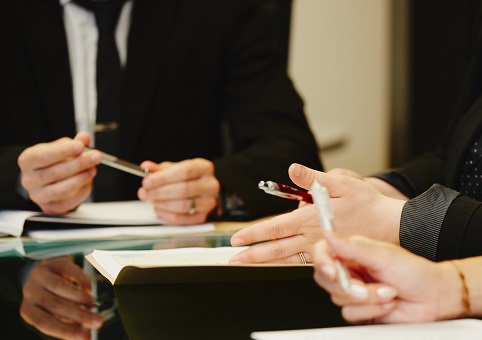 Allens has confirmed its role in the blockbuster deal for Arnott's, advising KKR & Co. in buying the iconic brand and parts of the international business of Campbell Soup in a US$2.2bn deal.
The top firm worked alongside Simpson Thacher & Bartlett to advise the private-equity giant on the deal. KWM earlier confirmed its role to Australasian Lawyer, saying it partnered with Weil, Gotshal & Manges to advise Campbell on the deal.
Allens fielded a cross-practice team to ensure the deal is finalised. Members of the firm's team were:
Corporate
Emin Altiparmak (partner)
Tom Story (partner)
Noah Obradovic (managing associate)
Keegan Lopez (senior associate)
Dixon Song (associate)
Andrew Lee (lawyer)
Kye-Ren Cheong (law graduate)
IP and PTA
Andrew Wiseman (partner)
Tommy Chen (senior associate)
Kaelah Ford (former senior associate)
Elliot Burton (associate)
Tiernan Christensen (associate)
Millie Grant (lawyer)
Max Jones (law graduate)
Technology, media and telecommunications
Michael Morris (partner)
Jessica Selby (managing associate)
Michael Anthony (associate)
Grace Walton (associate)
Tom Webster (associate)
Hamish McHardy (law graduate)
Real estate
Michael Graves (partner)
Lucy Woodruff (senior associate)
Olivia Roslaniec (associate)
Avan Jussawalla (senior associate)
Daniel Popple (associate)
Maddy Ryan (law graduate)
Employment
Simon Dewberry (partner)
Brad White (lawyer)
Disputes and investigations
Rachel Nicolson (partner)
Dora Banyasz (senior associate)
Ellie Wyatt (law graduate)
Environment and planning
Bill McCredie (partner)
Emily Johnstone (senior associate)
David Thorpe (senior associate)
Katherine McLellan (associate)
Rae Mozejko (associate)
Competition
Jacqueline Downes (partner)
Jennifer Bannan (senior associate)
Georgia Sands (associate)
Tax
Joseph Power (partner)
Craig Milner (partner)
Jay Prasad (senior associate)
Projects and development
David Donnelly (partner)
Kanana Fujimori (associate)
Helen Santamaria (associate)
Funds, super and wealth
Geoff Sanders (partner)
Philip Marquet (senior associate)