Allens advises on Myanmar mobile communications deal… the UK sees increase in self-representation in family courts... RPC hits 100 per cent retention rate... DLA Piper works for Australian government on IT defence deal… and Slater & Gordon go for gold, by backing local Olympian...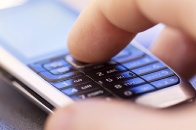 Allens advises on Myanmar deal
Allens and UK alliance partner
Linklaters
have advised Japanese partners in a deal to bring mobile communications to Myanmar. The deal also involves
Squire Patton Boggs
who acted for the Myanmar government agency that is partnering with the Japanese firms to create mobile and fixed-line networks. Only 10 per cent of the population of Myanmar has a mobile phone, so the expansion of this market is seen as a big opportunity for the firms involved and as a driver for the country's economy.
UK suffering under legal aid cuts
The UK's family courts are struggling to cope after a rise in self representation in family and divorce proceedings. As part of austerity measures, the government has made cuts to the legal aid budget which enabled affordability of legal representation to all. The chair of lawyers body Resolution told
The Guardian
that she fears a two-tier system where those who can afford to will opt for private hearings and many others battle through the overcrowded courts without representation. The justice minister says that judges are able to offer support and guidance to those representing themselves and that the justice department are monitoring the impact of legal aid changes.
RPC hits 100 per cent retention rate for trainees
RPC has announced that it will be retaining all 15 trainee solicitors who applied to qualify at the firm this year, making it the second time the firm has achieved a 100 per cent rate in the last four years. Managing Partner Jonathan Watmough said, "We look to attract a very specific kind of person – someone who's as interested in understanding business as learning the law, and who has the breadth of experience and range of interests to bring a different perspective to the advice they give their clients. Given the quality I see coming through year on year the future success of RPC is in good hands."
DLA Piper advises on AU$264 million IT contract
DLA Piper has recently advised the Australian Government's Department of Defence on the completion of a AU$264 million contract for hardware and software services with IBM. DLA Piper partner Caroline Atkins, senior associate Chris Headon and solicitor Daniella Gennari, have been working with the department on its major information technology vendor program for a number of years. Under the terms of the contract, IBM will provide support and services for existing IBM hardware and software, technical support for the department's mainframe environment, and support for its fleet of IBM servers. IBM was advised by in-house counsel.
Slater & Gordon supports local BMX champ
Slater & Gordon are backing a local Olympic cyclist in her bid for glory at Rio 2016. Lauren Reynolds competed in the London games and is considered a genuine hopeful for a medal in two years. Slater & Gordon's general manager Siri Siriwardene said the firm had made a two-year funding commitment to support Lauren during the Games' qualifying period and looked forward to seeing her success on the world stage. "Lauren truly is a home-grown, world-class athlete and we're so proud that this Aussie champion hails from Bunbury, Western Australia," he said. The firm has already aligned itself with sporting greats, sponsoring cricketer Ashleigh Cook.