A diverse set of lawyers make up HSF's newest class of partners whose promotion come in effect today.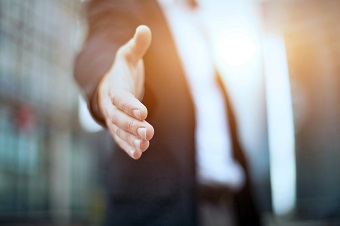 Herbert Smith Freehills
has promoted a diverse set of lawyers as new partners in Australia effective today.
Joining the firm's partnership are Heidi Asten, Elizabeth Charlesworth, Andrew Griffiths, Richard Wilkinson and Erin Wyeth. Meanwhile, promoted to executive counsel today is Alison Dodd.
"Recognising internal talent, and promoting the people our teams want to be led by and our clients want championing their projects and transactions, is fundamental to the strong and sustainable future of our firm," says the firm's
Sue Gilchrist
.
"It's also particularly pleasing to see that our talented female lawyers have such a strong representation in this round of promotions, and in areas of practice that are traditionally male-dominated," the regional managing partner for Asia & Australia adds.
"On behalf of the firm, I'd like to congratulate our new partners, each of whom have committed to all that we believe partnership in a great firm like ours entails, and who possess the integrity, passion and dedication to become successful future leaders here."
Asten, from the firm's Melbourne office, is a specialist in environmental and planning law. She advises governments and private clients on all areas of Commonwealth and State environmental and planning approvals, heritage and land access, and specialises in indigenous cultural heritage issues.
Charlesworth, a project finance expert based in Sydney, specialises greenfield developments for energy & infrastructure and assets as well as acquisitions & divestments of such assets. She has acted for both financiers and sponsors on a range of transactions across the sector covering the UK, Europe, Africa, Asia and Australia. Charlesworth is also a member of Herbert Smith Freehills' Australia/Japan team with a particular focus on advising Japanese corporates and financiers on Australian and international projects.
Griffiths, a Sydney-based construction and infrastructure specialist, has particular expertise in PPPs in Australia and the United Kingdom, acting for governments, project sponsors and contractors across a variety of sectors, including roads, rail, healthcare, education, defence, transport, power, water treatment and property development.
Wilkinson, who is based in Melbourne and has experience advising clients in multiple jurisdictions across Australia, has extensive project delivery experience related to PPPs. This includes engineering, procurement, and construction contracts, design and construction contracts, alliance agreements, operation and maintenance agreements, as well as offtake, connection and joint venture agreements.
Meanwhile, Wyeth is a specialist projects lawyer based in Melbourne who specialises in infrastructure and project development projects, with a particular focus on secondary market privatisations and PPPs. She has experience working on projects across Australia and in the Middle East.
Dodd who was most recently a senior associate at the firm's projects practice in Melbourne is focused on infrastructure projects across the renewable energy, power, mining, transport and water sectors.
The promotions come after several recent departures of partners from those practices. Global Head of Practice – Finance, Real Estate & Projects, Jason Ricketts, says the opportunity to accelerate the promotion of the five talented lawyers across the three teams came at an opportune time.
"Following the announced departures we took the opportunity to look afresh at the way we approach the market, consider the immediate and future needs of our clients, and contemplate the ideal resourcing strategy going forward," says Ricketts.
"We've had a growing pool of very senior, extremely experienced lawyers in those teams and we are delighted that we have been able to provide this opportunity to this very talented group of practitioners," he adds.
"These five new partners bring vigour, as well as fresh insights and perspectives that will inspire our people, excite our clients, and help ensure that we remain the leading global infrastructure and renewables practice in the region," Ricketts continues.
Related stories:
HSF advises founders on sale of Supagas for over $300m
HSF advises Pizza Hut on Eagle Boys buy