The firm helped an Australian fintech company with its biggest acquisition yet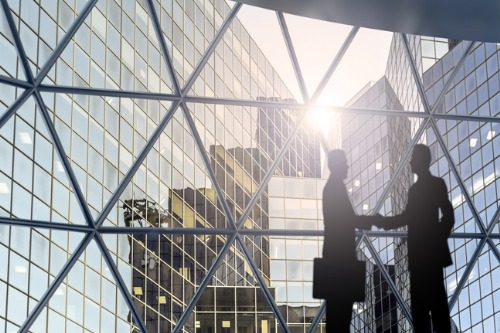 Herbert Smith Freehills (HSF) said that a recent major deal it advised on in the fintech sector shows the expected increase in M&A activity in the sector.
The Anglo-Australian giant advised EML Payments Limited (EML) on its $423m acquisition of Prepaid Financial Services (Ireland) (PFS).
"This is an exciting deal for the fintech sector and shows that European fintechs remain attractive targets for global investors. We expect to see further M&A in this sector during 2020 given the number of mature businesses with good traction in the market and clear paths to profitability," said partner Caroline Rae, one of the leaders of the HSF team.
Based in Australia, EML is a leading provider of payment services, while PFS is an award-winning European provider of white-label payments and banking-as-a-service technology, HSF said. The PFS acquisition is EML's biggest acquisition yet.
The cross-border deal involved a complex funding structure. HSF said that the acquisition and transaction costs are backed by a combination of an entitlement offer raising about $183m, a placement to existing institutional shareholders raising about $67m, $130m from a new $175m debt facility, and a scrip consideration to continuing management shareholders of PFS of about $77m.
HSF fielded experts from Sydney, Melbourne, and London to work on the deal.
Corporate partner Caroline Rae, finance partner Lucy McCullagh, and equity capital markets partners Phillip Hart, Tim McEwen, and Siddhartha Sivaramakrishnan headed the HSF team.
They were supported by senior associates Rich Woods, Oanh Ho, Josh Todd, Andrew Earle, and Jin Kong, as well as and associates Lucy Curran, Ryan Sheridan, Harriet Sykes, Bobby Chen, Sama Rahman, Jennifer Wong, Jennie Bian, Jennifer Catterson, and Ling Zhu.
English law aspects of the debt financing were handled by London partner Kristen Roberts, senior associate Soumya Rao, and associate Benjamin Robinson. London partner Gabrielle Wong, senior associate Ahu Yalgin, and associate Elizabeth Bramon advised on US law aspects of the debt financing.
Ireland's Arthur Cox advised on Irish law aspects of the deal. Canada's McInnes Cooper handled Nova Scotia law matters. US firm Polsinelli advised on Kansas law matters.