Global firm HFW expands Asia Pacific coverage… NRF advises Thorn Group on consumer finance unit sale… Dentons takes the plunge into maritime technology…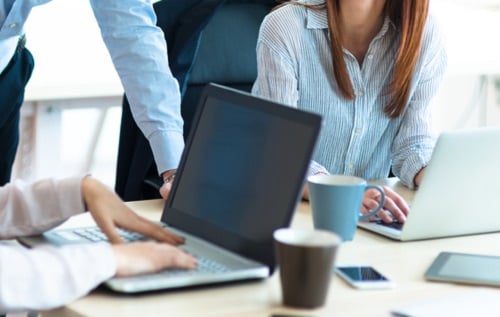 20% of legal jobs could be lost to automation
Lawyers in the UK could see a reduction of jobs in the sector of around 20% - around 67,000 full-time roles – as automation gathers pace.

However, the outlook from the Law Society of England & Wales says that some of the losses will be offset by increased demand for legal services in the coming years.

"We're seeing the first evidence of how AI and automation will transform the sector. Our research suggests productivity growth will accelerate to almost twice its current rate by 2038, particularly in large firms," Law Society president Joe Egan said.

The society is expecting increased demand for UK lawyers and increased competitiveness from the weaker pound.

"Our net export forecasts are the most sensitive of today's data to Brexit negotiations. Today, our figures indicate a 13% increase in net exports of UK legal services this year, followed by a further 9% growth in 2018," added Egan.

Law Society members are expecting growth in revenue from Brexit to be a modest 0.3-1% from now until 2025 with large international firms expected to benefit the most.

Global firm HFW expands Asia Pacific coverage
HFW has expanded its Asia Pacific capabilities with a new association in Indonesia.

The global law firm previously known as Holman Fenwick Willan will be working with Rahayu & Partners in Jakarta, an establish law practice led by founder Sri Rahayu (Ayu) who joins HFW as a Partner.

"We are delighted to have someone with Ayu's great reputation and experience joining the HFW partnership and forming our associated office in Jakarta," commented HFW senior partner Richard Crump.

Ms. Rahayu will work closely with HFW partners Haydn Dare and Brian Gordon as the local firm's existing practice expands into core HFW areas of aerospace, commodities and shipping.

NRF advises Thorn Group on consumer finance unit sale
Norton Rose Fulbright has advised ASX-listed Thorn Group Ltd. on the sale of its consumer finance division to Credit Corp Group.

The sale of the assets of Thorn Financial Services, which operates under the Cashfirst brand, is expected to complete this month.

Sydney-based Norton Rose Fulbright partner Ben Smits led the team which included associates Vianna Shing and Shanil Lal as well as banking and finance partner Nuncio D'Angelo and senior associate Robert Murphy.

Dentons takes the plunge into maritime technology
Dentons has launched a new incubator focused on the ocean and water technology sector in a collaboration with The Maritime Alliance (TMA).

The BlueTech Incubator follows Dentons' ongoing work with TMA and focuses on the use of technology and entrepreneurship to find and develop sustainable solutions for the world's most demanding ocean and water challenges.

The law firm will be honoured with a special award at this week's Blue Tech Summit and Tech Expo.