Trainees are most enthusiastic about a law career, but it's a downhill ride from there until one reaches partnership.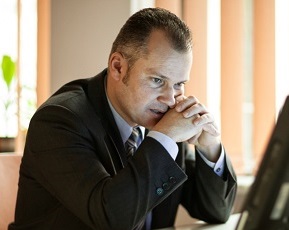 Two in five senior associates would choose another career if they were given a do-over, a new study in the UK has revealed.

The results of The Lawyer Salary Survey 2016 reveal that 39% of lawyers with seven or more years of experience after qualification would rather choose a different field.

Only 37% of senior associates said they would choose the same career path while 24% said they were unsure.

Trainees were the most enthusiastic about a career in law with 59% saying they would still choose the field if given a do-over compared to 17% saying they won't.

The trend goes downhill from there. More and more saying they regret their career choice when looking at data from newly qualified lawyers up to lawyers who had more years of experience post qualification.

Making partner, however, provides a big jolt of career choice satisfaction, as just over 50% of partners say they would choose to enter law again if given the choice.

From 39% among senior lawyers who wouldn't choose law, the figure drops to 29% for partners.

For those who work in in-house roles, just under half would choose to become lawyers again and just over a quarter wouldn't.

The survey conducted by The Lawyer in partnership with RedLaw ran in the summer of 2016 and got more than 6,000 lawyer respondents. Male lawyers made up 47.1% of the respondents while female lawyers made up 52.9%.

Most respondents (23%) were in-house lawyers followed by UK top 20 and large international law firm (18%), UK top 20-50 law firms (14%), smaller UK firms (11%), UK top 50-100 (9%), other law firms (7%), UK top 100-200 (5%), US in London (5%), public sector (4%) and Magic Circle (4%).