Two firms join the growing ranks of organisations awarded by the federal government for gender equality excellence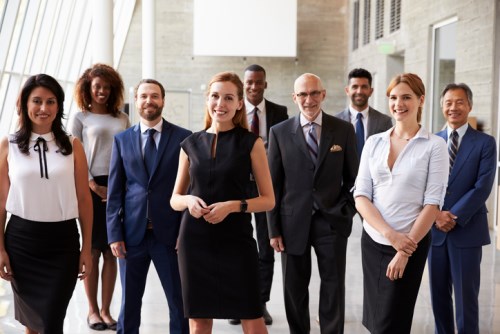 Seventeen law firms have been given the 2017-18 WGEA Employer of Choice for Gender Equality (EOCGE) citation by the government's Workplace Gender Equality Agency (WGEA).
The citations are given by the WGEA to encourage, recognise and promote active commitment to achieving gender equality in Australian workplaces. A record 120 organisations received the citation this year, which shows wider recognition of the business benefits and competitive advantage gained by improving gender equality in Australian workplaces, the agency said.
Maurice Blackburn and Russell Kennedy Lawyers enter the list this year. Russell Kennedy launched its gender equality program in March last year with the express goal of becoming a WGEA employer of choice. Cooper Grace Ward and legacy Henry Davis York, which were among the 2017 citation holders, did not qualify.
The firms recognised this year are:
Gilbert + Tobin
K&L Gates
King & Wood Mallesons
Maurice Blackburn
Russell Kennedy Lawyers
Ashurst is the only law firm to have been a recipient of the WGEA citation and its predecessor, since the agency was established as the Equal Opportunity for Women in the Workplace Agency in 2001.
"We are proud to be consistently acknowledged as being at the forefront of driving change in gender diversity. It is a reflection of the values and culture we have at Ashurst, as achieving gender equality is a critical part of the firm's strategy and commitment to deliver better outcomes for our people and clients," said Paul Jenkins, Ashurst managing partner and WGEA Pay Equity Ambassador.
Maddocks has been given the citation for the 14th consecutive year.
"It is important for our people and our business that everyone receives the same incentives and opportunities that come from doing your job well," said Michelle Dixon, Maddocks CEO. "The programs, policies and initiatives we have implemented over the past decade have been designed to emphasise the value our employees bring to the firm. Our success over that time, with significant partner, employee and revenue growth, is proof that gender equality is an important step towards business success," she said.
Corrs bagged the citation for the 11th consecutive year.
"Ensuring a diverse and equitable workplace in which everyone can develop to their full potential, benefits our people, our clients, and the firm," said Corrs CEO John W.H. Denton AO, Corrs CEO.
Holding Redlich has received the citation for the 10th consecutive year.
"Each year we must demonstrate precisely what our firm is doing to encourage gender equality – and also how we are building upon initiatives that are already in place," said Ian Robertson, Holding Redlich national managing partner. "I am very pleased that these efforts have received this high-level recognition. It is also heartening to see such strong support and commitment across our firm to ensuring our workplace is a fair, welcoming and enjoyable environment for all."
DLA Piper has been a WGEA citation holder since 2014.
"Our people are our best assets," said Melinda Upton, DLA Piper co-managing partner in Australia. "We believe that a diverse and inclusive workplace not only provides the best environment for our people to reach their full potential, it also contributes to wider social change. We are proud to be part of a growing movement of organisations that are meaningfully committed to the advancement of women in Australia."
Jim Holding, co-managing partner, said that the firm is absolutely committed to gender equality.
"Our female partners currently make up just over 26% of our Australian partnership, and we are working hard to ensure our future pipeline of female talent not only sees themselves with a future in leadership, but that they are actively encouraged and supported to achieve it," he said.
Paul Gleeson, Russell Kennedy managing partner, said that the EOCGE citation fits with the firm's "make a difference" philosophy and forms a part of the firm's journey to continue to shape the organisation's culture. Gleeson also chairs the firm's gender equality committee and has pledged to be a WGEA Pay Equity Ambassador.
Rob Cutler, Clayton Utz chief executive partner, said that the firm achieved marked improvement through identifying and targeting the systemic issues hindering gender equality.
"One mark of our progress is our female partnership target. In 2014, we committed to improving the representation of women in the partnership and set a target of 35% women partners by 2025. In the last three years, we've moved from 19% to 27% women partners. We strongly believe this trend will continue in the coming years," he said.
Clayton Utz has also been heavily investing in its flexible work program, which resulted in a 33% increase in formal flexible work arrangements since its launch in 2015. The firm has also learned to hone its approach to diversity and inclusion, Cutler said.
"A key learning for us has been that diversity and inclusion is best approached holistically. For example, our experience is that the actions we have undertaken to promote and improve gender equality in our firm have for the most part been actions that have benefited all our people, not just our women. Diversity and inclusion are critical to the success of our firm," Cutler said.
Related stories:
Magic Circle firm reveals gender pay gap data
Australia's top firms recognised as employers of choice for gender equality