Failure to adapt to technology, which is increasingly a staple client demand, will leave law firms in the dust, warns LawAdvisor's Brennan Ong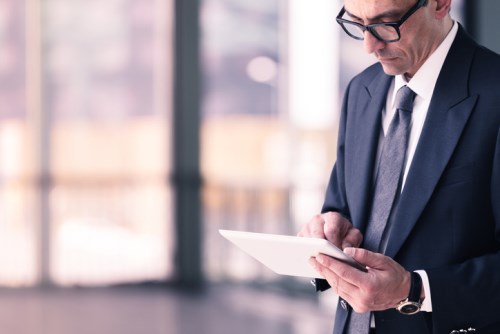 Legal technology may be
all the rage
, but it's not just a fad. It may very well be the factor that decides which law firms thrive and which will eventually find themselves left in the dust, says Brennan Ong.
The LawAdvisor founder and CEO, who told Australasian Lawyer that some law firms may just be
paying lip service
to being invested in
legaltech
, sees the growing industry as a differentiator in two particular areas. One of those is boosting the efficiency and quality of service delivery.
"I believe that as more and more law firms will see the opportunity to embrace legal technology, they will just leapfrog ahead of the competition. They'll start realising that a matter that used to take a week to do or a month to do can now be cut down to a day," he says. "[That means] they take on more clients. They can provide better quality work, because they're only focusing on the true legal nature of the matter. Now, they can actually focus on proper legal service delivery without all the administrative hurdles that are normally attached to it."
He says that a lot of the work of lawyers is actually administrative; hence the rise of legal process outsourcing. Legaltech can take firms a step beyond outsourcing, and is the next step in the evolution. LawAdvisor has worked closely with a few key law firms in fields like property or intellectual property. The company has helped these firms automate a significant part of their process, say 15 out of 20 steps for particular matters, he says.
Ong says another area in which legaltech is poised to make a deep impact is communication and collaboration, which is also tied to improving the quality of work produced by a firm. This can make a particularly transformative change in the business of law, because it could change the way lawyers work.
"Right now, lawyers still operate in silos. They still operate as very 'what's mine is mine, what's yours is yours.' That teamwork is missing from a lot of law firm dynamics. With proper technology, you can enhance communication and collaboration plus get rid of the menial tasks," he says.
To Ong, it's not a question of whether law firms will eventually embrace technology, but when they will. Clients are driving the adoption of technology, particularly as the younger generation become increasingly involved in procurement.
"The clients are demanding better ways of working with their lawyers, better ways of collaborating with lawyers. Because the clients nowadays, people who are headed into managerial and directorship positions, they're people our age," Ong says. "They've grown up with technology. They expect a certain technological baseline, so when it comes to working, they expect certain products. And if those products aren't there, they're going to quickly latch on to products that do meet their needs. That's what we're seeing."
Related stories:
Law firms often dabble in legaltech just because it's all the rage
What's the future of predictive coding in Australia?