Myanmar has recently opened its doors to international firms, led by Aussie Chris Hughes, who has taken on firm management duties in one of world's most mysterious countries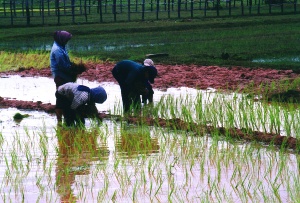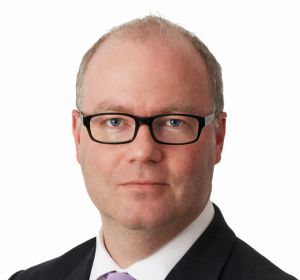 Live for nothing or die for something. These famous words come from what is easily American film's most brutal portrayal of Myanmar, a 2008 work of fiction in which gangs of thugs pillage huts, civilians dance in mine-infested rice paddies and pirates with mounted machine guns populate dingy swamps.
That film was
Rambo 4
, at the time, the most violent movie in cinema history. And while no one would vouch for the credibility of such a depiction, it would be hard to deny that such images linger in the western imagination. Myanmar is little understood. After enduring close to 50 years of military rule, communist style economic planning and international isolation, the country retains a cloak of mystery. Few people have gone there.
That is, until now. Thanks to a process of political reforms first enacted in 2011, the country is opening up. Multinationals have sniffed the opportunity to engage the local business community and many are exploring their investment options.
The feeling is that times are a-changing, but the old perceptions of the country – rumours of its backwardness and violence that have been flamed by the media – still linger among those unfamiliar with the country. Perhaps that is what makes Australian lawyer Chris Hughes so remarkable.
Hughes is one of the lawyers spearheading the evolution of Myanmar's legal industry. The Baker & McKenzie partner has been managing the international firm's fledgling Myanmar office in Yangon – the country's former capital – since December last year.
He says that the country's rumoured backwardness, coupled with its room for growth, was what appealed to him. It is the very reason he has come to live and work in the country.
"I'd been looking for opportunities outside of Bakers in Sydney and wanted to live in Asia," Hughes says. "I didn't want to work in Hong Kong or somewhere like that and liked the idea of working in a developing country… the opportunity to start the Myanmar office was circulating the firm."
Hughes says he and his wife, along with their young family, had wanted to explore opportunities to live and work outside Sydney for some time. They especially wanted to try something different. A prior experience in the UK had been professionally and personally rewarding for the family and they felt they ought to work overseas again before Hughes hit 50. When the opportunity to lead his firm's new Myanmar office came up, Hughes eagerly put forward his interest.
"We did a lightning due diligence," Hughes says. "We spent about 36 hours on the ground in Yangon basically to answer two questions: could we find a place where we could live and could we find a school to send our seven-year-old?"
After being taken around to houses in various states of disrepair, Hughes says that his initial experiences were 'sobering', but the couple eventually found an area they could imagine themselves living in. They were happy with the international schools on offer and decided that working in Myanmar would be a great adventure.
"We told ourselves to ignore the mangy dogs walking the streets, the crappy old cars and the horrible traffic, tap water you can't drink and all the rest of it. You take that on the chin as part of the rich experience of living somewhere like this, but it was something we could do. The secret was to focus on the big picture – the opportunity."
Deciding that it was the right opportunity for him, Hughes set about convincing Baker & McKenzie that he was the right man for the job. They agreed and the rest, as they say, is history.
A year in Yangon
The Hughes family's experiences since moving to the country last year have been, not surprisingly, very colourful, Hughes admits.
He says that the country is culturally fascinating and that his family is still at a chapter in their stay where the novelty of the experience is enough to make up for the day to day challenges of living there.
Such hardships include an intermittent electricity supply, which is amplified by the country's lack of many modern technologies. Infrastructure is deteriorated or often non-existent and the local currency, the Kyat, suffers hyper-inflation pressures.
Article continues on the next page.
#pb#
"Things are a bit different. You can't pop into Westfield Bondi Junction and have 100 shops at your disposal. Here you go to the wet market to buy your fish and chicken. It's a simpler life. Even something like getting a vacuum cleaner is a two day adventure for us. My wife will go to half the stores, trailed by their employees, as something bought in one place is rewired in another."
Practice points
Myanmar also has plenty of contrasts with Australia from a legal point of view.
"The biggest difference is trying to work out what the law is," Hughes says, adding that the Myanmar legal framework isn't as documented and institutionalised as lawyers in other jurisdictions would be used to.
Part of the challenge is political. Leading up to the early 1960s – before the country's military coup in 1962 – Myanmar had a fairly sophisticated legal framework. As the country became more isolated, that framework began to atrophy. Today, five decades after the coup, the country is governed by a mixture of old common laws and practices that were pursued by a centralised and controlled economy.
"When businesses ask us relatively simple questions, you can look to how the law is written but inevitably you have to deal directly with the ministries and officials. You almost have to sit down and talk through the problems with them and get an answer on how they are likely to respond. It's a totally different way of doing things."
Hughes says that language is also an inevitable barrier. Even in his own office, English proficiency varies greatly and there has been little exposure to it.
This theme of isolation carries through further to commercial practicalities. The local business and legal community is unfamiliar with many of the kind of investments that international businesses are looking to make. Many of the projects they want to undertake haven't been done in Myanmar at a large scale in decades.
Hughes says this requires a massive education process. Firm management has to explain what the issues are for international investors and how the regulatory framework is going to need to respond to them. Then the firm has to work out how it needs to translate such issues to the ministries in order to move forward.
"The capabilities and skills around these things are pretty mixed. We are working on that a lot in the office. It's hard. It's a country that's been out of the loop for a while and it has to catch up real quick."
Staying behind
Despite the immense legal and business challenges within the Myanmar market, Hughes says the opportunity makes up for it. He senses that the country is in a transition phase that puts it ahead of many other developing markets.
"If you can navigate the issues and successfully do business in this market there's a lot of opportunity. The mood here among locals is optimistic. They are welcoming of the changes that are happening. They see this as something that will bring direct improvements to their lives.
"For me as well, we're doing projects that are incredibly stimulating. I'm loving it. It's a terrific life experience. When I came it was not on a term contract. It was a one way ticket to come and build something out of the office. I'm enjoying that responsibility."